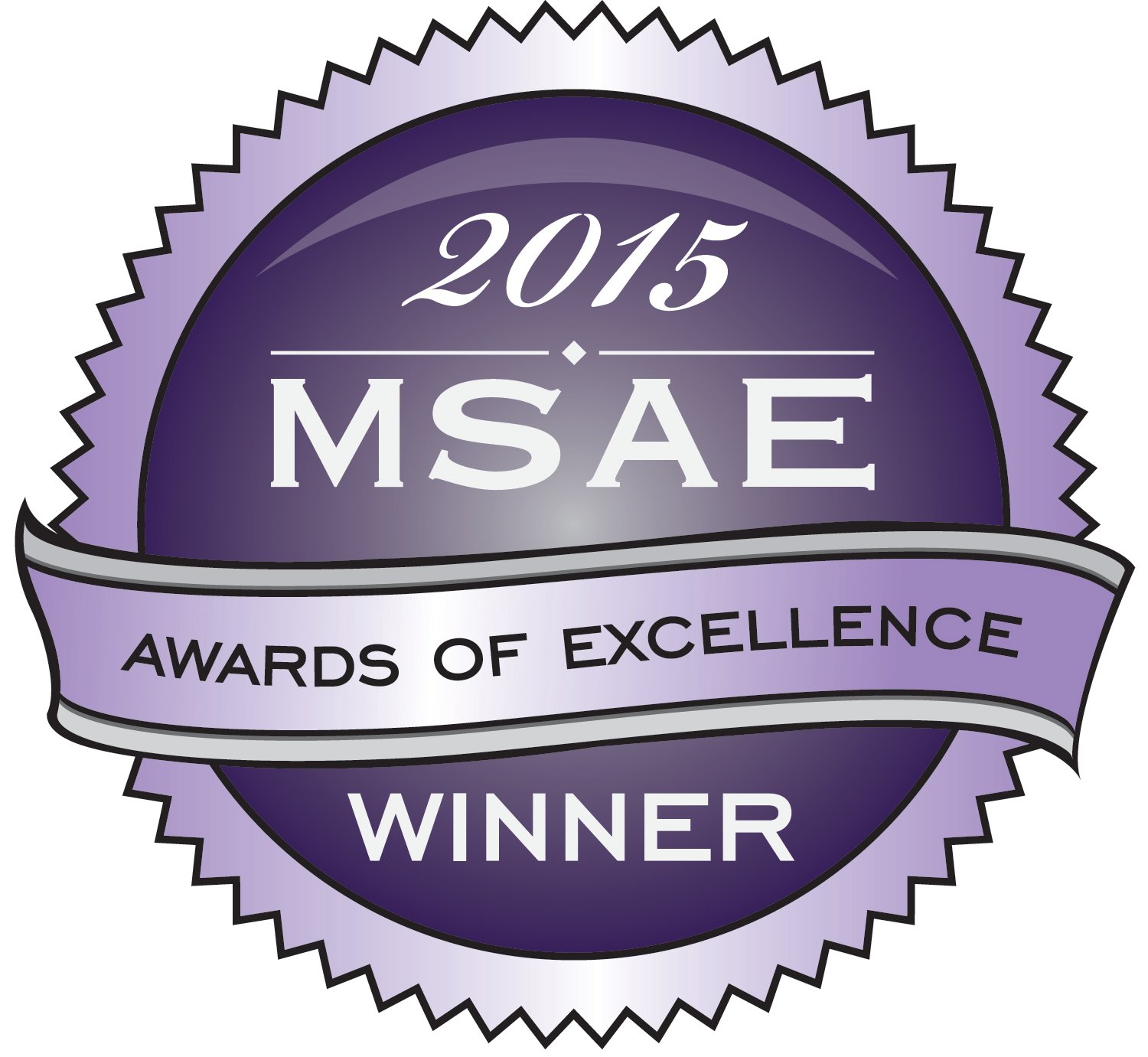 CU Social Good receives 2015 MSAE Award of Excellence
BISMARCK, ND (June 23, 2015) — Credit Union Association of the Dakotas President/CEO Robbie Thompson, along with Marketing VP Trish Shomion, attended the Midwest Society of Association Executives (MSAE) Annual Meeting & Expo on June 11th at the Saint Paul River Centre where they accepted the prestigious 2015 Award of Excellence for CUAD's CU Social Good project.
MSAE is a professional association with over 1,000 members, which represents the interests of approximately 300 associations. The MSAE Awards of Excellence program recognizes association activities and programs that make a difference within associations, the community or both. CU Social Good received the top honor in the category of associations with $1M or more in assets, competing against associations that serve Minnesota, North Dakota, and South Dakota. One MSAE award judge commented about CU Social Good: "Very powerful campaign – made me want to belong to a credit union!"
Launched by the Credit Union Association of the Dakotas in 2013 and recognized by CUNA in 2014 as the "Best Community Relations Program," CU Social Good is the only online platform dedicated solely to the sharing of the good things that credit unions do for people and their communities every day. To date, over 3,100 stories have been posted from credit unions in 44 states and Canada.
Photo captions: Trish Shomion, Robbie Thompson, and Jenny Prosser, MSAE 2015-2016 Board Chair; Robbie Thompson makes a short speech about CU Social Good while accepting the award.
Headquartered in Bismarck, ND, the Credit Union Association of the Dakotas (CUAD) is the professional financial trade association serving 70 credit unions in North and South Dakota with assets in excess of $5.9 billion and serving over 445,000 credit union members. For more information about CUAD visit our website at www.cuad.coop.
---