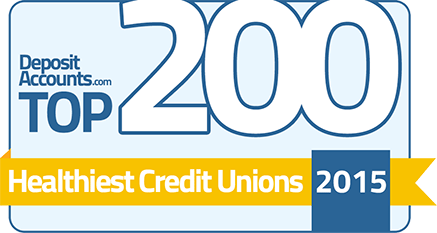 Dayton Area Credit Union makes Top 200 list
DAYTON, OH (July 20, 2015) — Heartland Federal Credit Union ranks #74 of 200 Healthiest CU's in America
Heartland Federal Credit Union recently was named one of the top 200 healthiest credit unions out of 6,655 federally chartered credit unions in America. The local credit union placed #74 in the top 200 healthiest credit unions across the country, according to Deposit America, agent of review.
Deposit America conducts annual evaluations of all federally chartered credit unions in the United States, assigning grades based on a number of factors including capitalization, deposit growth, and loan to reserve ratios. Heartland FCU grew to $110 million in assets in 2015, serving nearly 12,000 members at 4 locations in Dayton, Springfield, and Piqua. More information on the Heartland FCU health score can be found here.
The Dayton based, full service credit union invites members of the community stop in to any of their convenient branches. Membership to Heartland Federal Credit Union is available and open to all residents, employees, students, and church attendees, of Clark, Greene, Miami, and Montgomery counties within the state of Ohio. For more information, please visit thinkheartland.com or call 937-294-1991.
---