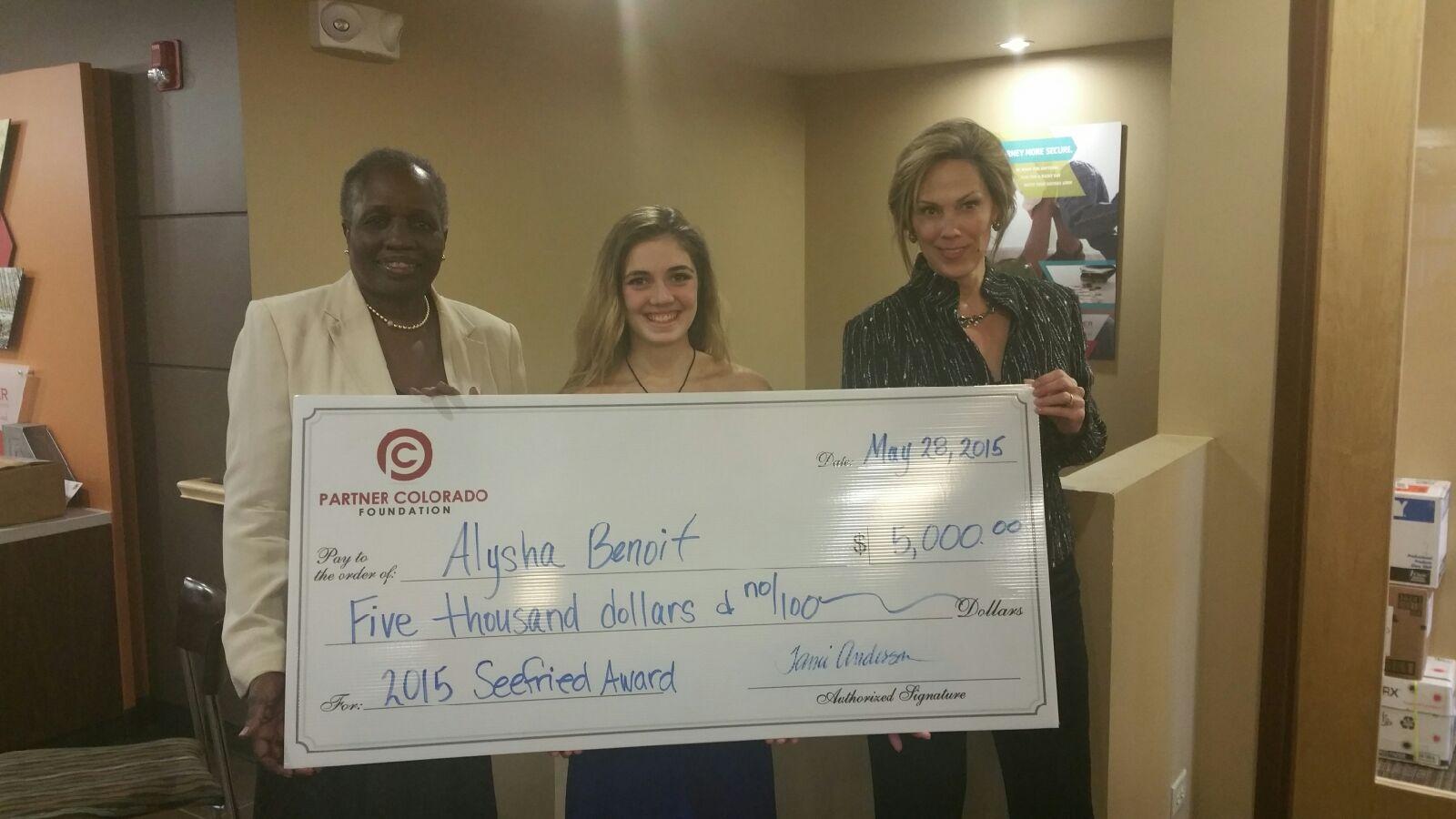 Partner Colorado Foundation awards $34,000 in scholarships
ARVADA, CO (June 18, 2015) — Partner Colorado Foundation, (a public foundation created as a community outreach of Partner Colorado Credit Union), recently awarded $34,000 in college scholarships to 26 students.  Since its inception in 2005, the Foundation has awarded 191 scholarships for a total of $231,000.
Additionally, the Foundation has reserved $8,000 in grants to support nearby community non-profits in 2015. To date, the Foundation has given $30,000 to community non-profits.
Partner Colorado Foundation was established in 2005 to help financially challenged students go to college and stay there. "The credit union's Board believes  the greatest impact we can make in our community is to assist with the education of our future leaders," said Sundie Seefried, CEO of Partner Colorado Credit Union.
"To have granted over $230,000 in just ten years is more than we dreamed possible," said Tami Anderson, President of the Foundation.  "This is only possible thanks to the drive and passion of our dedicated employees that work all year long to raise funds," said Anderson.
In honor of the Foundation's 10th anniversary, the Foundation created the Seefried Award, a $5,000 scholarship named after the Foundation's founder and first president, Sundie Seefried. The first recipient of the Seefried Award is Alysha Benoit of Westcliffe, Colorado, who will be attending the University of Colorado Denver's Nursing / Pre-Med Program; the first step toward her career as an pediatric oncologist.
The Foundation is managed by a grant committee comprised of elected Partner Colorado Credit Union employees.  The committee coordinates fundraising events for the credit union's employees that include chili cook-offs, jean days, bake sales, graduation cap sales and more. The grant committee also hosts a charity golf tournament and motorcycle poker run each year. Every spring, the committee collects scholarship applications from all over Colorado and scores each applicant on his/her financial needs, educational achievement, community service and other factors. "It's quite a responsibility on top of our normal duties at the credit union, but it's such a great feeling knowing that when it's all done and we can give the money to deserving students," said Dana Zamora, a grant committee member since the Foundation's inception.
---