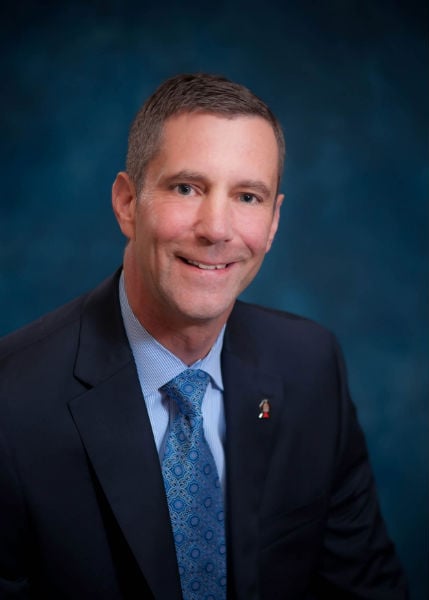 Three CUs sign with corelation in cooperative effort
SAN DIEGO, CA (May 14, 2014) — In a trend that's likely to increase in the near future, three credit unions pooled their resources to sign with core processor Corelation. The three credit unions – which also make up the new Member Support Services (MSS) CUSO – include Aspire Federal Credit Union ($183 million; 24,374 members; Clark, NJ), Credit Union of New Jersey ($333 million; 43,333 members; Ewing, NJ), and United Teletech Financial Federal Credit Union ($323 million; 21,358 members, Tinton Falls, NJ). All three credit unions will convert to Corelation's KeyStone core in 2015 and will run on a single IBM box located at the data center of Corelation's partner, Wescom Resources Group.
According to United Teletech Financial President/CEO Leo R. Ardine, as a newer firm, Corelation is more nimble than some of its larger competitors.  "Their team has a fantastic track record – a legacy, if you will – of developing innovative and lasting software solutions," Ardine explains. "They have produced a truly open core that provides full access to Corelation's API, KeyBridge. Access to these APIs is critical to delivering a rich member experience over the rapidly developing mobile payments platforms. Working with a provider that shares that vision gives us a leg up on all competitors that are locked into traditional legacy software providers."
Credit Union of New Jersey President/CEO Andrew L. Jaeger adds that Corelation provides an extremely robust core system that is written in modern code and is virtually limitless in terms of leveraging available big data that his credit union can capture from its members.
"We can easily access this data and present it to our team to maximize any opportunity," Jaeger says. "KeyStone is a true member centric system that provides a 360-degree view of every person. The data set available through integration with third parties is much larger making the member experience better. And the robust commercial database will provide performance speed and access to data that will improve our employee productivity."
According to Aspire President/CEO Thomas O'Shea, his credit union (and the CUSO CUs) conducted a very thorough core search process that took them a year to complete. Signing with Corelation, O'Shea's goals include bringing new and innovative products to members, providing board and staff with far better metrics, and generating "big data" analytics for better member service.
"We wanted to use the best core software possible – responsive to our staff and membership," O'Shea says. "Corelation's KeyStone system fit that bill, the best being based on the most current technology available. We also felt that they now have enough real-world experience under their belts to make the leap from being considered the new kid on the block. It also helped that their senior team has years of experience and numerous successes in developing CU-specific core systems."
"This is such a unique and wonderful opportunity for Corelation," Corelation President Theresa Benavidez says. "The MSS CUSO exemplifies the credit union movement as a cooperative effort that looks beyond their own needs. This scenario shows three credit unions working together to benefit their members in converting to our KeyStone core."
About Member Support Services, LLC
Member Support Services, LLC (CUSO) supports the back office operational needs of its shareholder credit unions, representing $850 million in assets and 90,000 members. The objective of the CUSO is to create operational efficiencies for the three participating credit unions in many areas including; core systems processing, telecom services, call center services, collections, purchasing and contracting, etc. The three credit union shareholders are: Aspire Federal Credit Union, Credit Union of New Jersey, and United Teletech Financial Credit Union.
MSS will have a fully staffed back office operation that services the shareholder credit unions with the objective of consolidating operations and support for improved efficiencies and service level.
About Corelation, Inc.
Based in San Diego, CA, Corelation is the innovative core processor for today's credit union. This solution is a member-centric system that empowers credit unions to offer the best member service possible, enhancing their value for member attraction and retention. In terms of industry experience, Corelation's staff has dedicated their careers to creating core systems and providing unparalleled client service. For more information, visit www.corelationinc.com.
---