Promote saving during America Saves Week – February 23–28, 2015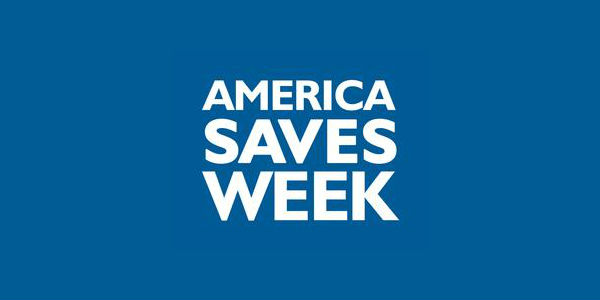 As an attempt to motivate Americans to "set a goal, make a plan, and save automatically," America Saves and the American Savings Education Council designate a week each year to promote saving. Called America Saves Week, the week is a chance for organizations to encourage their clients to practice good saving techniques and for individuals to evaluate their current savings behavior. This year, America Saves Week runs February 23–28.
America Saves provides various recommendations for financial organizations to promote saving, including the following.
Offer account incentives during America Saves Week to spark new interest or remind your current account owners to save. Provide gifts or bonus incentives for opening new accounts or contributing to existing accounts. Reduce the required opening balance for savings accounts and offer special interest rates for individuals who open an account with your financial organization. For all of those individuals who open new accounts during America Saves Week, consider entering them into a drawing for a chance to receive prizes for participating.
Provide low cost individual retirement arrangements (IRAs) and encourage your account owners to consider directly depositing money into their IRA on a regular basis. Also, remind your account owners that they have until April 15, 2015, to make prior-year contributions for tax year 2014, if eligible. If they have Traditional IRAs and are hoping for tax deductions, it's possible to deduct these prior-year contributions from their 2014 tax returns. Of course, you should recommend they consult competent tax advisors for further details and restrictions.
Promote saving tips for your account owners. With today's technology, there are many ways to grab your account owners' attention. Feature America Saves Week on your organization's website or in an advertising campaign. Provide fliers about the week with account statements. If your organization wants to become more involved in the community, consider traveling to schools to encourage students and teachers to open new accounts or contribute to existing accounts. Educate the community by holding classes, events, or seminars about finances and saving. This can be achieved solely by your organization or by partnering with another organization. America Saves offers free samples of fliers, posters, logos and web graphics, and outreach ideas through social media, emails, newsletters, etc. For more information, visit www.americasavesweek.org.
Suggest that your account owners learn more about the Saver's credit if they don't have enough money to save. They could earn a tax credit of up to $1,000 (for single filers/heads of households) or $2,000 (for married couples, filing jointly). To qualify, account owners must be 18 years or older, cannot be full-time students or claimed as dependents on another's tax return, and they must have adjusted gross income under the following limits.
Married couples filing jointly must have adjusted gross income under $60,000 for 2014 or $61,000 for 2015.
Heads of households must have adjusted gross income under $45,000 for 2014 or $45,750 for 2015.
Single filers must have adjusted gross income under $30,000 for 2014 or $30,500 for 2015.
Encourage your account owners to make a pledge to save. Direct your account owners to www.americasavesweek.org to make a savings goal. They can select an amount they want to save each month and the number of months they intend to save that amount. Making a pledge teaches your account owners to be better savers. And better savers are better customers for your business. America Saves also allows your organization to include the America Saves pledge form on your website, which can track your organization's influence on the number of individuals making pledges. For further details, visit the America Saves Week website.
Encouraging individuals to start saving will not only help your community, but it may benefit your financial organization. According to America Saves, "about one-third of financial institutions surveyed reported an increase in the number of accounts opened during America Saves Week." Participating in the week has the potential to attract new customers, increase account balances and direct deposits, and spread awareness about your organization's concern for your account owners and community. Now's the time to start saving—encourage individuals today.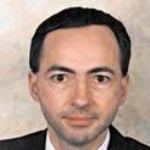 Dennis is Compliance Manager for Ascensus. Mr. Zuehlke provides clients with technical support on tax-advantaged accounts (including individual retirement accounts, health savings accounts, simplified employee pension plans, and Coverdell education ...
Web: www.ascensus.com
Details