Putting the success in succession planning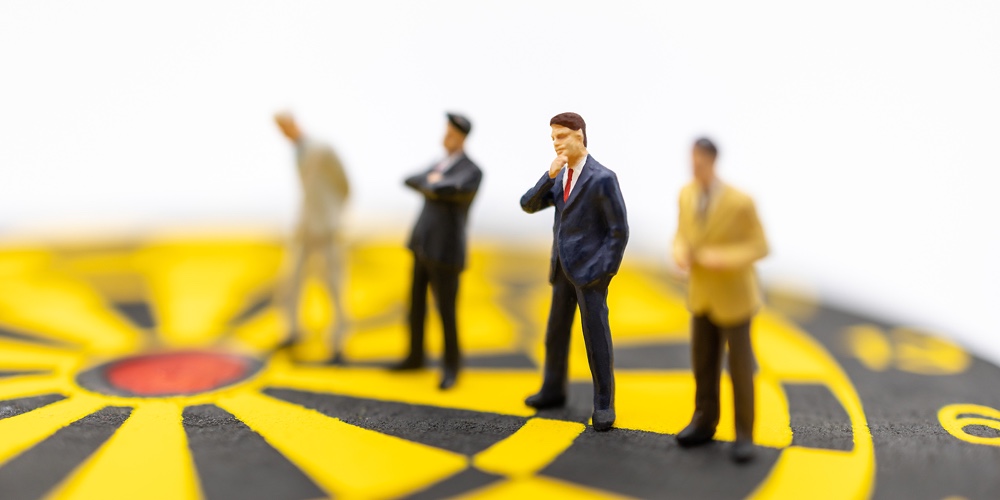 "Demography is destiny."
We can't be confident in the accepted attribution of this quote to French philosopher Auguste Comte. We can be certain of its implication for volunteer and staff leadership positions within credit unions.
Our demographic destiny is:
Roughly 10,000 people turn 65 every day.
The overall labor force is shrinking with a third of new jobs going to healthcare and social services positions.
The continuing decline in the U.S. birth rate will mean that new job growth will ultimately depend on immigration.
The average age of credit union members is 53. The average age of credit union board members is projected to be in the mid-to-late 60s.
Women and minorities continue to be underrepresented in staff and volunteer leadership positions.
While the average age of credit union managers is 45.8 years, 40 percent of credit union executives have reached retirement age in the past five years.
Gen Z and millennials are more likely to bank with national and/or online banks than credit unions.
Which brings us to succession planning.
When done well, succession planning identifies and develops future leaders to take over important roles and ensure continuity when people in key positions leave. It helps you avoid disruption and serves as an important retention tool for top talent. It provides a vehicle for aligning your volunteer staff and volunteer leaders with the communities you want to serve. Development plans for volunteer and staff leadership are more effective when connected to a robust succession planning process.
How do you rate your credit union's succession plan? Does it set you up to flourish in a world that will continue to change, or does it do just enough to check the box when the NCUA shows up to audit your performance?
Poorly structured and implemented succession plans have a high cost. Specifically, the hiring company ends up paying more for executive talent than if it promoted from within. Likewise, there is a less than 10 percent chance that an outside executive hire will deliver better results than an internal promotion.
You can increase the success of your plan by paying attention to its process and the focus.
Structuring your plan for success – The process
The succession planning process is straightforward.
Create the portrait for success.
Evaluate and assess the potential candidates.
Establish and implement development plans.
Monitor progress.
Even then, there are obstacles to avoid:
Ensure that the portrait for success is based on the position to be filled not the person leaving. The Board of Directors for a recent CEO succession project described the ideal future candidate this way: "Just find us someone like the current person in the job."Unfortunately, that was impossible. The current CEO has been with the organization for over 30 years and its leader for almost half of that time. There is no way a successor will possess the same experience, exposure, and institutional knowledge. Ask this question: What would the job tell us that it needs if it could talk?
Ensure that you are getting the full picture when assessing and evaluating potential successors. Robust succession planning processes include a 360o feedback process in conjunction with appropriate assessments for behavior style (communication, decision making, urgency, etc.), driving forces, and emotional intelligence (EQ).Electronic 360o feedback assessments are less expensive and take less time than qualitative feedback gathering through individual interviews. Qualitative feedback processes conducted by the same person allow you to capture more nuanced information that will be valuable.
Don't allow development plans to stagnate. Assigning someone to monitor development plan implementation and establishing quarterly action plans prevents them from losing their momentum. Remember to build in planned exposure and experiences. Practical learning supported by a coach or sponsor often has better results than simply sending potential successors to training programs.
Structuring your plan for success – Focus on AAAA candidates
Ice hockey legend Wayne Gretzky famously said, "A good hockey player plays where the puck is. A great hockey player plays where the puck is going to be."
It's the same for building your succession plan. Credit unions satisfied with turning out good players will build their job profile based on the first three A's:
Aptitude: To what degree does the candidate possess the experiences, knowledge, and competencies required to do the job as it is today?
Attitude: To what extent does the candidate's behavior style, driving forces, and emotional intelligence make them a great fit for your culture?
Approach: To what extent does the candidate's operational style fit with the culture and strategic direction of the organization? Some diversity in approach promotes new ideas. A complete misalignment can create problems.
The succession planning version of playing where the puck is going to be is represented in the fourth A: Altitude.
My high school basketball coach had a favorite saying: "You can't teach tall. But we can teach you to play taller with coaching and desire.
Altitude represents the individual's capacity and desire to grow to meet the challenges of the future. We don't fully know the demands and opportunities credit unions will face in the years ahead. We can confidently say that it will require volunteer and staff leaders to change and grow.
Leaders leave their organizations better than they found them. They accomplish that through the decisions they make today and the preparation they undertake for tomorrow. Putting the success in succession planning isn't just a good idea. It is our responsibility.
Randy Pennington is an award-winning author, speaker, and leading authority on helping organizations achieve positive results in a world of accelerating change. He is author of the award-winning books Make ...
Web: www.armstrongspeakers.com
Details