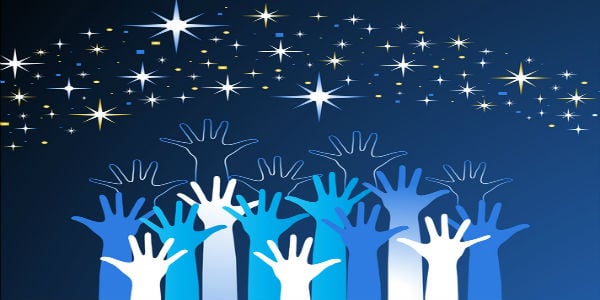 As a kid growing up during the Mercury, Gemini and Apollo space flights, I have to honestly say I was absolutely fascinated by all the excitement surrounding every launch. From hearing the countdown, "three . . . two . . . one . . . ignition and lift-off," to every splashdown in the ocean, NASA provided me with a theatre to the stars. Looking back it seemed that with imagination, a relentless drive and the right stuff, we as Americans, could not be stopped in our quest to land on the moon.
Then came January 27, 1967 and the fire aboard the Apollo 1 test capsule that killed astronauts Gus Grissom, Ed White and Roger Chaffee. Remember that? Yet, as sad and unfortunate that incident was, we were determined more than ever to forge onward where eventually we achieved our wildest dream. "That's one small step for man . . ."
Today, America's credit union community is about to launch its efforts into a New Year. What will be driving you and your credit union's performance over the course of the next 12 months? Will it be your imagination, your relentless drive or simply "the right stuff" fueling your efforts and dreams? Will we see you reaching for the stars?
I find myself prompted to ask this because we live in a marketplace that demands innovation, mobility and convenience. The old world of how one does banking is quickly making way to something that many might find absolutely unimaginable.
I'm talking about today's mobile apps and even unconventional currencies like Bitcoin. Smartphones can now track your every move and with your permission, they can afford you and only you, discounts to vendors and businesses based on your geographical location, preferences and purchasing history.
Ever wonder why Google mapped the entire planet? Was it because they wanted to play nice or because they imagined Amazon one day using drones to deliver packages based on GPS and Google Earth?
When someone robs a bank today, what are they most likely to take? Yes, they are hacked for their data intelligence. Data is quickly becoming the new capital of the banking system.
Our world is evolving at a rapid pace and unless we, as credit unions, adapt and make every effort to reach for the stars today, there might not be a tomorrow for us to contemplate.
Remember the excitement you felt each time you watched a blast off from the launching pad? What would it take for all of us to recapture that same excitement and energy and put it to work at credit unions, helping each of them to reach for the stars during this New Year?
As you count down the seconds to the start of 2014, remember to reach for the stars!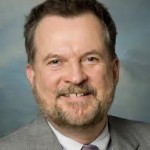 Walt Laskos, C.U.D.E., M. Div., is editor-in-chief of CUNA's monthly flagship publication, Credit Union Magazine. He is a DE (Development Educator) with a background spanning more ...
Web: www.cuna.org
Details