Ready to level up your DEI?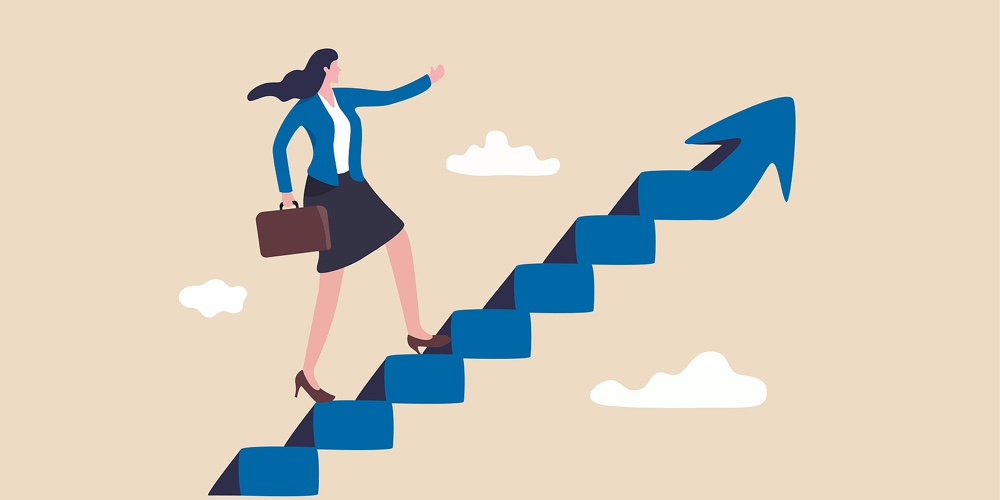 In 2019, I left my job as the President/CEO of the Credit Union League of Connecticut to start Humanidei. People thought it was a bold move. Friends in the credit union space had many questions for me when I shared my desire to work with credit unions to build more inclusive workplaces: What if DEI never catches on in credit unions? What if DEI is just a passing fad? I get the "human" part of your firm name, but what does it have to do with God or religion? (Humanidei, pronounced like the English word "humanity" ends in -dei as a nod to the work we do in Diversity, Equity, and Inclusion, but at the time we launched—at least in the credit union space, more people associated it with the Latin word for "god" or "deity" than for the movement to create more inclusive workplaces.)
As sometimes happens when we take on business ventures that involve uncertainty, the journey did not go as I thought it might. Rather than spending 2020 raising awareness of the value of strategically integrating DEI across an organization, I worked with many of you in responding to the murder of George Floyd with empathy and understanding and open ears. There was so much demand from credit unions for help in starting their DEI journeys. This continued into 2022 and more credit unions stood up internal advisory councils or Employee Resource Groups and made commitments.
Today, as we plan for 2023, there is a lot of wondering, "Now What?" For many organizations who made bold statements about their commitments to DEI in 2020, this is a critical time to show that was not just lip service in the heat of a social movement. It was a business transformation meant to endure, and action-oriented leaders are seeking ways to advance their strategic integration of DEI. Some wonder if they have completed their journeys, while others know this will never end and are seeking ways to keep it motivating.
As we have worked with dozens of credit unions across our system, I have begun to informally categorize their phases of work as 1.0, 2.0, and 3.0, depending on where they are in their journeys. Most credit unions I work with today started intentionally creating more diverse, equitable, and inclusive organizations in late 2019 or 2020 and find themselves plotted somewhere between a 1.7 and a 2.2 on a 3.0 scale, with planned progress to continue moving forward.
Here is the shorthand description for the phases I use:
DEI 1.0: We Believe in DEI!
Credit unions at this stage in their journey are likely just starting out. They may have made statements on social media about their commitment to DEI, endorse causes and events associated with DEI (such as participating in a local PRIDE event or sponsoring a Hispanic Heritage Breakfast), and offer one-off training or education events to staff. They may also still make some investments that do not align with stated values of Diversity, Equity, and Inclusion; may have started Employee Resource Groups or Advisory Councils, but not provided a budget, charter or authority; and could find themselves appearing to be more performative than fully committed. In many cases, 1.0 Credit Unions perceive the job of DEI as belonging to Human Resources or another individual, rather than an organizational priority.
DEI 2.0: We Understand the Value of DEI!
2.0 Credit Unions are building toward strategic integration of DEI, likely showing progress in achieving organization-wide inclusive leadership with accountability measures in place throughout the organization. Established ERGs or Advisory Councils likely have clear charters, budgets, and authority and a diverse workforce is attracted, retained, and engaged in the organization. The organization is not perfect, but likely has strong enough psychological safety for team members to express concerns or voice challenges. Efforts to expand Diversity, Equity, and Inclusion are integrated with strategic business planning; however, 2.0 Credit Unions may not have evaluated products, services, and practices through an equity lens, ensuring that all actions of the credit union are consistent with the credit union's commitment to DEI.
DEI 3.0: We Make Decisions Based on DEI!
As credit unions mature in their DEI journey, they are likely to find themselves willing to take a clear stance on social issues and to have committed to solve or resolve issues of inequity in the community—even beyond the workforce and membership of the credit union. In these credit unions, DEI efforts and business plans are consistently integrated, leadership reflects the members, products and services are designed through an equity lens, and everyone in the organization contributes to diversity, equity, and inclusion.
When you consider the work, you have done in your organization, how far have you come? Have you achieved 3.0 status? Are you still curious about what it might take to level up your DEI?
At Humanidei, we find our greatest joy in helping credit unions move toward DEI 3.0. If you are ready to level up your efforts in Diversity, Equity, and Inclusion (and Belonging and Accessibility), please reach out for a free 30-minute Zoom consultation. Schedule yours today by emailing info@humanidei.com.
Jill Nowacki started her career with credit unions in 2001. She has taken on leadership roles at credit unions and state and national trade associations. Now, she uses her experience ...
Web: www.humanidei.com
Details