Reality Fairs: A Great Way to Educate
by: Fred Brown, Director of Marketing/Member Development, Northeast Family Federal Credit Union
I did what? Did you ever volunteer for something you knew nothing about? You knew nothing about it, But it sounded like a great thing to do? Yeah, me too. That's what was going through my head in early 2008 when Barbara Bass (yes, the woman who created and was responsible for the Credit Union League of Connecticut winning a Desjardins Financial Education Award for the Financial Realty Fair, educating thousands of high school students) asked me if I would help out with the development and execution of the Reality Fair. When Barbara asks you for a favor, two things happen. First, she has this way of asking that causes you to think you volunteered and the second thing is, you trip over your tongue saying yes.
The Financial Reality Fair is the culmination of classroom training related to financial literacy. The Fair provides students an opportunity to work within a weekly paycheck and learn how to budget to provide for the future. Students identify the job they intend to have after school and assist in identifying a beginning wage range. Reality fair volunteers create a net pay after taxes and provide a budget worksheet to instruct students on what monthly expenses they can anticipate. The students make decisions on living arrangements, food, transportation, utilities, clothing, luxury items, etc. They are provided with random credit scores that are used to assist in approving or denying loans. At the end of the session they will sit with a financial counselor and review their financial profile.
The first Fair held in my Chapter, the Hartford Chapter, was November 4th, 2009. It would be wonderful to report that my first Fair was terrific and went off without a hitch. I'll try to do it without laughing. Seriously, you learn from everything you do, which means the last Fair I organized (November 30th, 2011) was much better. The most recent Fair was the fourth one I've organized and I've learned so much. For example, high school students are much smarter than we give them credit. Also, high school students need just as much financial education as we did way back when.
I have volunteered for fourteen Fairs and organized four. I have seen a few thousand students come through these events and walk away with a better understanding of what it's going to take when they leave high school or college. I've even seen kids exclaim "I'm going to go home and give my mom a hug". I've watched students come back to the transportation table to return the brand new Doge Ram truck for a Hyundai Accent, saying "I can't pay for the truck and an apartment".
We have a long way to go, but with the support of credit union folks, we'll get there and make the next generation better able to deal with their finances.
Oh, and thank you to Barbara Bass who, unknowingly, changed my life. Helping teach high school students to be careful with their money is an amazing experience.
Fred Brown, Director of Marketing/Member Development, Northeast Family Federal Credit Union
Fred has only been in the credit union world for a short time, but has learned much. Fred received his CUDE (Credit Union Development Educator) designation in 2008 and has since gone on to educate youth as to the benefits of credit union membership and better control of their finances. Oh and if you've ever seen a superhero in blue and red, flashing by you, look up www.CreditUnionMan.com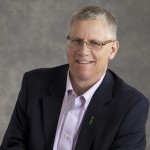 With over two decades in the marketing and communications industry, Fred Brown has performed many roles: designer, special event planner, motivational speaker, trade show coordinator and superhero. He's worked ...
Web: www.CreditUnionMan.com
Details