Reflections on the Herb Wegner Memorial Award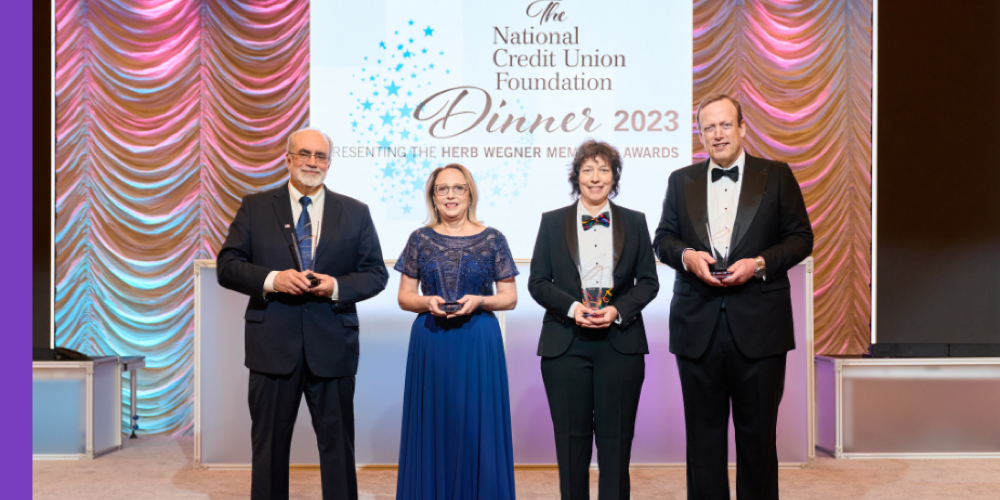 I played a lot of sports throughout my life. In high school, before we could leave basketball practice, we had to make 10 consecutive foul shots. Foul shots were easy. Toe to the line. Spin the ball. A couple of bounces. Bend the knees. Breathe. Feel the rhythm. Visualize the shot in your mind. Release.
It was that simple. Practice over and over until it became as natural as breathing. I loved it.
On the court, I didn't want to be noticed. I wanted to blend in and not stand out. I was a good defender and had the ability to be in the right place at the right time to block, rebound, and disrupt. I managed to get myself into the gaps better than others. And foul shots. I was ice! Oddly, I never felt all the eyes on me when I was at the line. I never heard the loud noises meant to disturb the shot. It was just that rhythm I practiced over and over. But overall, I was just an average player. Nothing special. And I was okay with that.
That's how I continued to live life. Perfect the things that were easy for me. Fill the gaps and holes. Do whatever possible to make a positive difference. And just be a regular, ordinary person.
Fast forward to today, and I'm now a recipient of one of the highest awards in credit union world … the Herb Wegner Memorial award. It's still unbelievable, especially since I still think I'm just a regular person doing ordinary things.
Ordinary people get tattoos. These tattoos most often have a very special meaning. And once you have a tattoo (or several), they are constant reminders of those special things.
As part of my video script, I was asked to get a "People Helping People" tattoo. I thought about this for a while. Do I get the words? The umbrella thing? The umbrella is more like a shield, something that protects. My life has been about connections and helping people one-on-one. Each person has a story. Each person is unique. Each person needs love. What could illustrate that? So, the West Virginia "People Helping People" tattoo was born and forged during the filming of the video. It summarizes my life in one simple image. And now it's part of me forever.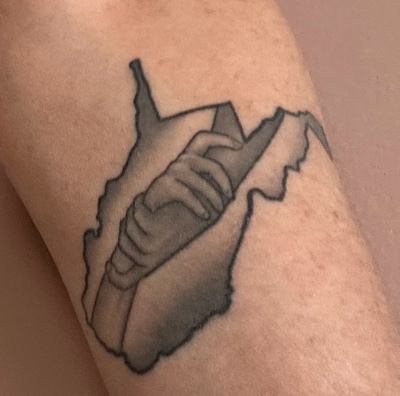 I'm not sure I've ever won an award that required an acceptance speech. I wasn't sure how to write one. My only thoughts were to share as much as possible in a very short period that would communicate my journey and my feelings about basically everything. But most of all, help others see themselves in a place they maybe haven't seen themselves. And to be brutally raw and honest. When you get a big stage, go big.
I'd like to share my speech for those who were unable to attend. Someone needs to hear my story and ultimately your story. Our stories change lives.
——————————
I'm beyond humbled to be recognized and receive this award. I'm still in disbelief that someone like me could achieve enough to be honored like this. Some of you know me well, and some of you have no clue who I am.
So, I want to take a few moments to share … Who is Linda Bodie?
I'm a lifelong West Virginian.
I've lived in West Virginia my entire life. I love the beauty, the outdoors, but most of all, I love the people. We are Kind. Humble. Genuine. PROUD. We have many challenges, and we're often misunderstood. We're always an underdog, yet we get things done.
John F. Kennedy fell in love with West Virginia. During a speech in 1963, on a rainy dreary day, he looked out over the crowd of people and spoke. "The sun doesn't always shine in West Virginia, but the people always do." We have lots of adversity, but our pride and perseverance keep us motivated and moving forward.
You most likely won't see this in your social media or your news sources. You will see this when you come and visit with us.
I'm an innovator.
It's been in my blood since I can remember. I've always been creative. If I looked at something and thought there was a better way to do it, I would work to re-create or improve it … to make it more efficient or just plain cool. And I was a perfectionist.
This ultimately translated to my credit union life. At 9 million in assets and 7 employees, Element (known as WV United at the time) became the first financial institution in the world to deploy a remote "check deposit" app. We saw a need, we used the tools available to us, and we made it happen. It didn't matter that there were only two of us creating the solution. We just did it.
I'm an activist.
I despise any form of injustice. Whether it's race, gender, where you're from, what you look like, or who you love. I've always had a hard time keeping my mouth shut when I'm passionate about something. I still do.
Growing up female, and a lesbian, I faced many forms of discrimination, injustice, and "why can't you just be normal?" I couldn't stay quiet about any of these issues.
It's only natural I would find my passion in credit unions. We're activists, too. At least that's how I view us. We stand up for the downtrodden, those who don't fit the system, the underdogs. We advocate for inclusion and belonging and give our hearts and our passions to helping people be well. We do what others won't do. And we do it unapologetically.
I'm a survivor.
No matter the challenge I know I can make it through. And I know I can help others make it through. I've done it countless times.
Very early in my life while struggling with my sexual orientation, not because I had a problem with it …but because others had a problem, I contemplated an end to my life on this earth because I didn't think I could handle the constant hatred as well as the effort it took to hide my true self. Luckily, I had enough stubbornness and optimism that things would get better … I was right. They did get better.
I learned to be authentically me.
I used to be ashamed of who I am. I used to hide the real me because I knew I would not be accepted. I could lose my job or the love of my family. Others might even physically hurt me.
But over the years, I've learned to push through, keep standing up, and turned that shame into pride.
Being authentically me, and actually loving myself, allows me to use my full self to understand and help others. And to represent. To show people there are others out there like them and they can survive and thrive.
That's why I'm so proud that CU PRIDE exists today. That Zach, Brandi, Dan, Sue, and I started its existence. All you LGBTQ+ credit union professionals out there? You matter. You belong. You are represented. Stand up and do something to make you feel proud! It's never too late to try.
So, what's up with the tattoo?
If you haven't figured it out yet, I'm a passionate advocate for the things I believe in.
It's not rocket science. For me, it simply comes down to people helping people.
Why the tattoo? It was in the script. Literally. I agreed to do it because it fit me.
Nick and I were able to create an awesome piece of art that is now my second official credit union tattoo.
The very essence of the credit union mantra, people helping people, has left an indelible mark on my soul, and now, my body. My hope is that my actions will inspire others to bring this same passion to all those they serve.
I hope I've left a mark with you tonight and that you will leave this place with a renewed passion to do that thing you do with all your heart, soul, and authentic self.
You are loved just the way you are. Please don't change.
Thank you!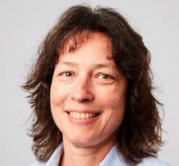 Linda Bodie is the CEO + Innovator at Element Federal Credit Union in Charleston, West Virginia. She loves creativity, innovation, and taking the road less traveled because it's just more ...
Web: https://www.elementfcu.org
Details