Royal Credit Union climbs the Vine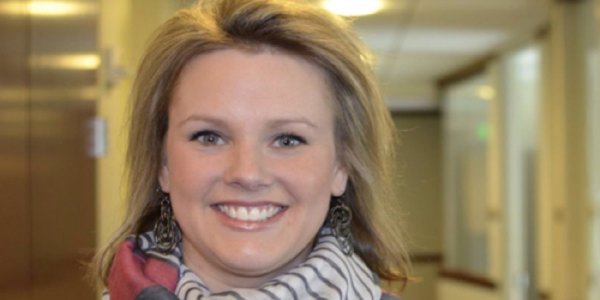 We talked with Andrea Finn (pictured above), Royal Credit Union's Digital Marketing Specialist, about how their credit union uses the platform Vine, a mobile video app that lets users create and post 6-second video clips. The service is owned by Twitter, but can post to several different social media channels.
brass: Andrea, let's get started by learning a little about your credit union! How does social media fit in?
Andrea Finn: Social Media is a huge part of Royal's initiatives. I was hired at the end of December 2012, and at that time we were only on Facebook with 1,000 fans. Fast forward one year and we are at almost 5,000 fans on Facebook and on several other major social media channels (Twitter, Google+, LinkedIn, and Pinterest.) The engagement continues to amaze me. Royal's Core Purpose is to create a positive impact, and that is what is expressed day in and day out, seven days a week.
One challenge that we have had to overcome is the fact that we are in so many different communities, and we want all of them to be included. We have 25 full-service branches that spread across Wisconsin and Minnesota. I'm in one city, but I need cooperation from everyone to organize what's going on across branches, so we allow team members to engage with us and encourage them to post on social media. When there's something going on or there's a neat story to share, I'll have team members email me pictures that I can post to highlight how our credit union cares about all the communities we serve.
brass: So how does Vine fit into all this?
AF: Making Vine videos can be really fun and they are so easy. If a picture is worth a thousand words, how much is a 6-second video worth? I'm thinking at least six times that! I always have my phone on me, so whenever I take a picture to post something about, why not do a quick Vine video as well? Vine allows you to embed your videos onto other social media channels. We like to use it mostly on Twitter and Google+; I love how Google+ makes it into a gif for us.
continue reading »