Sales and Marketing Become Credit Union Priorities in 2012
by: Sean McDonald, President, Your Full Potential, LLC
I recently read the "Insights into 2012" white paper that was published by Abound Resources.  The study deals with the insights and priorities of senior management at credit unions across the nation.  This is not a review of that paper; however, I wanted to take the opportunity to give my viewpoint on one aspect of the study.
I was pleased to see that 57% of CEO's said that improving sales and marketing will be a top priority for them in 2012.   FINALLY!  As some of you may know, I have been a steadfast advocate for credit union sales, marketing, and business development for a while now.  Put simply – a credit union cannot and will not grow if there is no investment in its sales and marketing platforms.  Think about it – how can you expect to grow if you are not marketing your services to your members and potential members?  But there is a dangerous trend in our industry.  Namely, when budgets get tight, one of the first areas to be affected is marketing.  In most credit unions, marketing is usually one of the budget line items that has the highest numbers.  So, it's easiest to just slash that number.
But as many credit union CEO's are finding out (based on the survey result mentioned above) blindly cutting the marketing budget without taking into account the consequences that surely follow is not only dangerous but it's also unwise.
A related area of major concern (that the white paper also points out) is the anti-sales culture that still exists in many credit unions.  There are still way too many credit unions and credit union employees that do not seem at all interested in selling anything in any way.  There are some credit unions that have implemented cross-selling programs but in order to get their employees onboard, they have had to come up with clever nicknames for their programs that do not include the word "sales" or any of its derivatives in any way.  I can imagine countless hours being spent in management meetings coming up with these clever names.  Imagine if those precious hours were spent on training and development instead of a silly endeavor to avoid calling the sales process what it is.
Perhaps the tide is changing.  Perhaps credit union senior management is warming up to the fact that selling and marketing are both critical components of a credit union's strategic plan.  Perhaps they are realizing that buying expensive technology (mobile banking, MCIF, etc.) will not produce the desired results if the credit union's employees are not properly trained, compensated, and motivated to sell and market those services. Perhaps they are beginning to see that cross-selling and aggressive marketing do not have to be intrusive or pushy in order to be effective.
I hope this renewed interest on the part of credit union senior management continues.  I hope that folks understand that marketing campaigns do not necessarily have to be expensive to be effective.  Finally, I am optimistic that small to mid-size credit unions understand that collaborative marketing does not have to be competitive.
Sean McDonald is the President of Your Full Potential, LLC., a company specializing in professional development training for the credit union industry. He is a frequent speaker at national, regional, and local credit union conferences. Some of his clients include Credit Union National Association, CUNA CPD, CUNA Councils, and CU Conferences, Inc. He has also presented many of his training seminars for several credit union leagues and individual credit unions throughout the country. In addition, Sean is the founder of CU Business Development Academy, the most comprehensive and intense business development training program in the Industry.  www.yfptips.com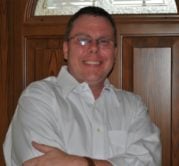 Sean McDonald is the President of Your Full Potential, LLC and the Founder of ABSURD! Leadership.  He is a highly regarded speaker at national and international conferences for the credit ...
Web: www.YFPTips.com
Details