Save now for your summer vacation
Summer is still months away but there's no better time than the present to start planning your vacation. The sooner you get things planned and booked, the more you'll save in the end; prices always go up the closer you are to your departure date. What better way to look forward to the months ahead then to plan your vacation and turn your sunny dreams into reality?
Save weekly, not monthly
Most of us try to put a little money away each month, but when your trip is just a couple months away, you'll have very little time to save a sufficient amount. Instead, decide how much plan you need to stash away and begin saving each week to meet your goal. That way your savings plan will stay on the top of your mind weekly until your trip arrives.
Count your pennies
Who doesn't find random spare change in pants pockets or under couch cushions? Keep a change jar right by the door and add to it anytime you find yourself with extra change. It may seem like a small idea but change jars can be more valuable than you think. Every little bit helps and when it's vacation time, you'll be happy to have even $15-20 extra spending money.
Spring clean for cash
Spring arrives later this month and it's the perfect time to declutter your closet and make some extra cash. Go through your home and be decisive on ridding yourself of things you don't actually need. Take part in a community yard sale (a great way to make side cash and get to know your neighbors better) or take detailed photos and post items for sale online. Check out Material World, PoshMark, and thredUP for easy and innovative ways to sell your gently used clothing.
Trim the fat
When an extra expense like summer vacation is on the horizon, it's time to really sit down and cut out anything unnecessary (and pricey) from your life. Do you watch programs from your streaming device and rarely, if ever, watch cable? Cancel your cable television subscription if that's the case. Do you find yourself taking walks at the park or going on a hike as opposed to running on the treadmill at the gym? If so, cancel that gym membership and stay outdoors. Take a close look at last month's expenses and don't hesitate to trim the fat; you'll be glad you did when you've reached your savings goal and find yourself on a beach with a fruity cocktail in hand.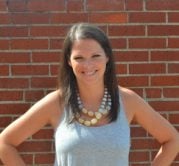 Wendy Moody is a Senior Editor with CUInsight.com. Wendy works with the editorial team to help edit the content including current news, press releases, jobs and events. She keeps ...
Web: www.cuinsight.com
Details