Scaling your indirect portfolio amidst liquidity and economic challenges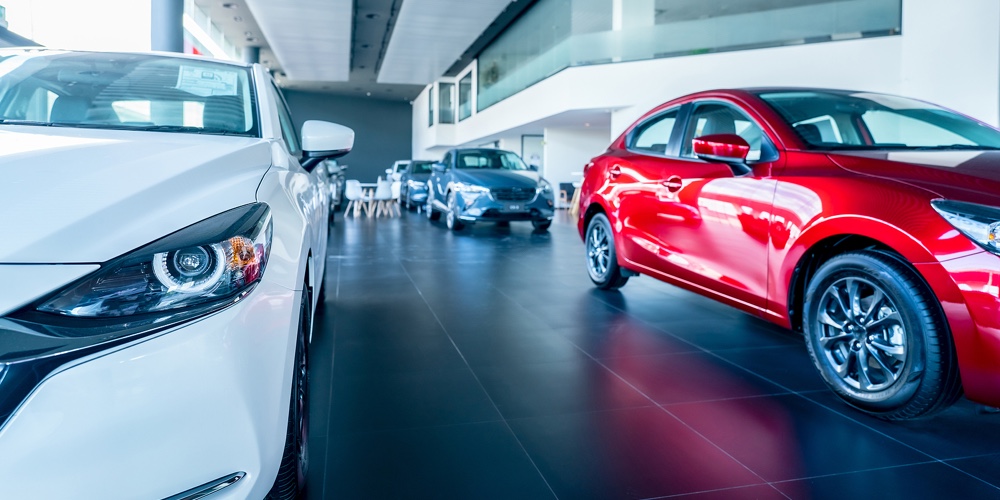 Indirect auto lending has been on a wild ride in recent years. The pandemic and recession worry resulted in ups and downs in all aspects of car loans – from demand, prices, and employee and inventory shortages. Despite these hurdles, 2022 was a year of record-breaking auto loan growth for credit unions, and according to a recent Upstart survey, credit unions hope to continue this growth into 2023.
More than half of the credit unions Upstart surveyed said they hope to further boost their auto lending market share this year. Credit unions, however, want to be able to serve members' auto needs while managing their present liquidity woes. The biggest roadblocks to scaling their indirect portfolios are accurately predicting which loans are likely to end in default while balancing returns.
Credit union auto growth surpassing banks
Credit unions managed to grow their indirect portfolios through a year of historic rate hikes. In 2022, the Federal Reserve Bank increased rates seven times in an effort to curb inflation, bringing the benchmark interest rate to the highest level in 15 years.[1] Not surprisingly, the average car loan rate inched up as well, but it varied based on the type of lender.
Car buyers actively searching for the best rates were more likely to find the lowest rates at credit unions rather than banks or captives. For example, in the fourth quarter of 2022, credit unions offered a 5.49 percent average interest rate on new vehicle loans compared to the 7 percent offered by banks.[2] As a result, credit unions, who have traditionally been competitive in used vehicle loans, expanded their portfolios' new vehicle loans last year – Experian reported in the fourth quarter of 2022 that one in four new vehicle loans were financed through credit unions due to their lower interest rates.[3]
The challenge balancing growth with liquidity, returns and risk
Auto loan growth also brought headaches, especially in the form of limited liquidity. Credit unions stayed true to their mission by continuing to serve members with low interest loans despite recession fears while banks pulled back on consumer lending. One concerning result of this rapid growth, however, was a shift in balance sheet composition towards low-yield, longer-term assets. Record volumes of these longer-term assets can prove detrimental to credit unions' balance sheets if the loans are below market rate.
The second headache was concern about delinquencies and defaults. Lenders told Upstart that the top auto lending process improvement they wanted to focus on was better assessing credit risk. Credit unions rated this as "most impactful" to continue to grow their business. Last year, to best serve their communities, many credit unions went beyond the prime segment of borrowers with 79 percent lending to consumers with credit scores as low as 630. Due to increasing repayment concerns, credit unions expressed that they need to more accurately assess risk. In tandem with this, credit unions wanted tools to automatically verify income and identity more accurately.
Another trend that credit unions want to address is that car loan interest rates have increased; the amount of the average loan for both new and used cars increased by 8.59 percent in 2022, according to Experian.[4] With consumers paying more each month for car loans, credit unions plan to continue offering their members competitive products. While credit unions have greater flexibility in serving members, they must still manage risk. The best model balances affordable rates with profitable returns while mitigating losses.[5]
Scale indirect portfolios safely by partnering
Fintech companies that offer scalable solutions are prepared to tackle these challenges. These lendtechs enable credit unions to access new dealer networks without needing to manage those relationships. Meanwhile, credit unions maintain full control over their  programs, with the flexibility to set targets such as returns, risk and loan volume they would want to receive from dealerships. By being enabled to automatically bid on every loan in the dealership, credit unions can increase conversion rates and their market share.
Scale quickly without added headcount
Such technology enables lenders to quickly scale without adding resources. In short, no additional headcount is needed. For example, Upstart handles dealer relationships so that credit unions don't need to expend additional resources to build those relationships.
Flexible levers for changing economic conditions
With the right technology, credit unions have the opportunity to set their individual return, risk and volume targets. They can control credit parameters and risk to achieve their target auto loan volume and returns. That allows credit unions to set targets to reach higher profits. In good times, lenders can lean in. Conversely, in tougher conditions, lenders can tighten up.
Serve more borrowers profitably while mitigating risk
Increasing conversion rates can happen fairly quickly with the best solutions. The result is that credit unions can improve existing processes immediately, which means boosting both conversion rates and profits. For example, one industry analyst said that Upstart's "superior Artificial Intelligence (AI) model" brought value to both its consumers and banking partners. Upstart's continually improving model has not only resulted in instant credit decisions for consumers but for credit unions to see "five times better risk separation than the traditional FICO scores."[6]
It can be hard to navigate through the highs and lows of the indirect auto lending marketplace in any economy—so the ability to remain flexible is key. With auto lending expected to continue to grow in 2023, it's time to ensure that your back office has the right tools to function effectively in all economic conditions. Credit unions that see a downturn as an opportune time to adopt new technologies will be well-positioned to serve their members' needs, accelerate lending and drive growth.
[1] https://www.cnbc.com/2022/12/14/fed-rate-decision-december-2022.html
[2] https://www.cars.com/articles/auto-loan-rates-are-surging-whats-a-good-rate-right-now-463886/
[3]https://www.experianplc.com/media/latest-news/2022/used-vehicle-finance-market-begins-to-level-out-as-used-vehicle-loans-see-smaller-year-over-year-increases-in-q3-2022/
[4]https://www.cutimes.com/2023/02/21/credit-unions-capture-majority-of-q3-2022-auto-market-share/#:~:text=In%20Q3%202022%2C%20the%20used,year%20increase%20in%20Q3%202020.
[5] https://www.boardeffect.com/blog/importance-risk-management-credit-unions/
[6] https://ir.upstart.com/static-files/2564ec04-4cd1-403b-9765-d1f5511af847