Selling Innovation in Your Marketing Plan
by Lyle Heller, CU-VO
Sooner or later almost every credit union marketing plan will be including innovative ideas and approaches.  After all, if the approaches used decades ago still were the only ones needed, it might be stated that marketing was not even required.
Just think about some of the changes.  At one time, still in the memory of some old timers, credit union "marketing" consisted of a printed insert in the pay envelope of the sponsor company employees.  Then, those pay envelopes started to disappear as direct deposit systems handled this situation electronically.  So a new marketing approach was required.
Then fields of membership broadened dramatically meaning that actual marketing was required.  Credit union marketing now had to reach people who may not be employees of the sponsor.
Then online banking arrived.  According to a now dated survey (more than five years old), by the Pew Internet and American Life Project online banking is the fastest-growing Internet activity.  More than 50 million U.S. adults now bank online, a jump of 47 percent during the past two years.
More than one-half of financial services product searches in the United States begin online, according to Accenture research.  Customers rank this as the single most important way of interacting with their banks.
Is this true for credit unions?  A cursory review tends to confirm that credit union websites, just as banks, are primarily locations for advising customers about products and services, rather than a strong driver of sales.  But, credit unions have members, not customers, and perhaps that distinctive feature of credit unions is being lost.
Many banks emphasize commodity features on their websites and tend to focus on the look and feel of their sites.  The goal is to drive high volumes of customer traffic to their sites and convert that traffic to product sales, as many retailers do.  While a credit union has a similar need, the potential of high volumes of "customer" traffic is limited to fields of membership.
So, like it or not, using only the same marketing approaches is no longer a viable ongoing strategy.  In fact, the necessity for new approaches has become even more urgent.
An article, "4 Lessons from Innovators" by Sara Manela, has some interesting points about marketing innovation.  She provides a number of fascinating illustrations, such as Sony's strategy for the Walkman, a device now only found in the "memory boxes" of parents.
While Sara's article focuses on marketing of innovative devices, the marketing concepts hold true for the chief marketing officer attempting to explain to the team approving the budget and plan the need for new and innovative marketing.
In attempting to convince those who approve the credit union marketing plan, you will probably need to answer questions such as:  What is the new approach?  What benefits does the approach offer?  How do we know if it works?
In some cases, describing the new approach is a challenge in itself.  Among Sara's suggestions is the notion of using analogies to draw comparisons from the familiar to the new.  For online banking, the analogies were to other processes with which customers were already familiar: touch-tone phone banking and ATMs. As those two technologies became more widespread, so did the ease of making that analogy.  But, those innovations had their own challenge at an earlier time in history.
Somewhere along the line there is a step of faith in a concept.  Some of those were major commitments, such as construction of a new branch building, where underutilization could have material consequences.  The question about effectiveness of the new branch cannot be answered until there has been a substantial investment.
As the Internet is becoming a major component of credit union marketing, the investment commitments are becoming smaller.  Some have said that "indecision is the key to flexibility".  That approach may have merit now and may not be as crazy as first thought!  It may be possible to make smaller commitments and determine results in order to simplify the decision process.
This series is authored by Lyle Heller of CU-VO.  Mr. Heller holds a Bachelor of Science degree in Mathematics from University of Wisconsin – Whitewater and a Masters of Business Administration in Production and Operations from Marquette University.  Mr. Heller served as Executive Vice President of two CUNA organizations.  He has lectured at the university level in Quantitative Decision Analysis, Simulation, Systems Analysis, and Marketing for more than ten years.  Additionally, he was a top-ranked winner of the 2005 Wisconsin Governor's Business Plan contest.  CU-VO is a strategic partner of CUNA Strategic Services to provide video overlays to credit unions.  Learn more at www.cu-vo.com and follow CUVOTweet.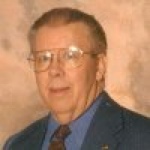 Lyle Heller is the Vice President at CU-VO. Mr. Heller holds a Bachelor of Science degree in Mathematics from University of Wisconsin - Whitewater and a Masters of Business Administration ...
Web: www.cu-vo.com
Details