Should you be using social media?
We've been noticing that some financial institutions aren't even sure if they should be on social media.   They seem to be just plain scared because of compliance or regulations. Here's the deal… EVERYONE is on Facebook, so regulation should not be an issue. Think of it as an extension to your website! Embrace it.
Social media is great for many reasons. One in particular is that is provides instant gratification, instant responses and instant exposure. You get to share events, photos and useful information to your customers.
Facebook looks for good, engaging content for your followers to see. If you post something and there is not a lot of engagement (likes, comments, shares) within your followers, Facebook won't send it out to as many. To create good content, you have to think outside of sales and look into your brand & culture. For example, when we create social media calendars for clients, we look toward their branches/locations and see what fun things are going on or what events they may be involved in. That is essentially the core of it. Fun facts and helpful information are other successful ideas. Or, if you are at an event, post a real time picture of the fun and invite your followers to join you! Clients who agree to post consistent, engaging content typically see better results in their social media marketing plan. You want your followers to go to your page for information and a smile. God gave us 2 abilities right out of the womb: 1.) Cry & 2.) Have Fun/Feel Happy. You definitely don't want to make your followers cry, so go with the latter and make them FEEL HAPPY! Using a social media platform gives you the perfect opportunity to make people happy. Not just posting an ad, but associating good content to make people smile. Which in turn creates more engagement, allowing more of Facebook to see what you have to offer.
Another neat thing, most social media is free! Why not test out a campaign or different marketing ideas to see how they are received on social media before spending a good chunk of money on a full blown print campaign? If what are you are doing on social media works, translate that to your drive up envelopes, lobby posters, ATM receipts, teller receipts, website banners, bus ads, billboards…anything! It helps keep brand consistency and recognition.
We do recommend occasionally boosting your content or popular posts on Facebook to gain a larger reach. Now, before you think it's way too expensive for these kinds of posts, you are incorrect! On average, it's only $5 per week to gain an additional 3,000 views. This is much more responsive than an $800 newspaper ad or $6,000 radio campaign.
As you go into 2016, keep your marketing plan open to trying out Instagram, Pinterest, Twitter & Periscope. The mobile device is now the #1 screen in home. Flooding the apps on this screen should be your #1 priority! If you are not there, someone else will be!
Keep progressing & evaluating when your time & money is spent.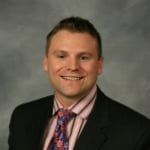 Brett Jackson has been dedicated to building vibrant, competitive, breakthrough brands in the world of financial institutions for over a decade now. As the CEO of Systemax Corporation, a company ...
Web: www.systemaxsolutions.com
Details