Six characteristics of successful young leaders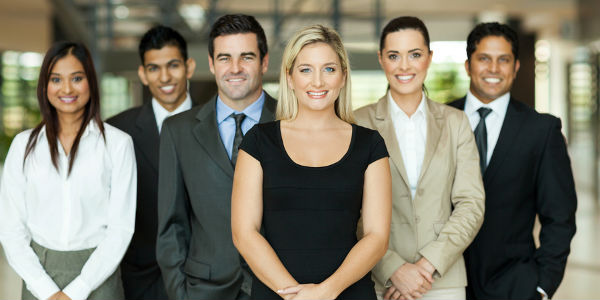 It is a great time for credit union young professionals (YP) in pursuit of growth and leadership.
For one, there is an incredible amount of development, recognition and networking programs out there for credit union YPs, including: the CU Times and their Trailblazer program, CU Magazine and their Rock Star recognitions, CUNA and their affiliated Marketing Councils, and CUNA in partnership with the Cooperative Trust. In addition, all the YP workshops and conferences hosted and supported every year by trade organizations and other organizations including NAFCU, WOCCU, Filene Research and CUES, to name a few (and many others I didn't list!).
There is also a clear and intentional focus from the current credit union leadership to develop the next generation of leaders. And all of this is in support of a movement that is mission-focused and filled with a large group of passionate individuals who love cooperative finance.
And at the same time all of this is occurring, two more critical events are creating additional opportunity for the aspiring young leader:
Current leadership retirement – Credit union CEO's and senior managers are retiring at a fast pace after a lifetime of leadership service. Only a simple search on Google for "Retiring credit union CEOs" is needed to tell the story. This trend is opening up opportunities all along the leadership chain for eager and capable young professionals.
Chart overhaul – As the credit union merger trend continues, new opportunities and positions will present themselves as departments and chains of command evolve to incorporate new staffing and skillsets. Less focus will be placed on the tenure of an employee and more on their capability.
So the question IS NOT whether leadership opportunities will be available, the question is WHICH young leaders will be chosen for those opportunities, and WHY?
I've been blessed to work with a large amount of young professionals through speaking, consulting and my time working in credit unions. And I have found a common set of characteristics that seem to be embodied by those who are chosen for leadership as young professionals.
Their names are different, and their work is, too. But the characteristics that they embody typically are not.
Here are six characteristics that you will find in many of the successful young professionals who will be called upon to lead the credit union movement forward:
Young leaders are humble – Humility is the most priceless asset for young professionals. Frankly, we don't know what we don't know. The problem is that we are missing two crucial resources needed for leadership: experience and wisdom. Humility helps the young professional navigate blunders and acts as a buffer for them. When I reflect back on my largest career blunders, I can usually trace them back to an arrogant or prideful approach I took to the situation. Oversight is often done from the pedestal of pride. We all will make mistakes, but the young professional who makes them with pride and arrogance, falls harder from the pedestal and finds little grace from those around.
Young leaders speak well of others – When we create a habit of talking negatively about others, it undermines our ability to lead. Young leaders speak highly of all. Nobody trusts a workplace gossiper – not even their closest colleagues. When we speak well of those who are not in front of us, we build trust with those who are.
Young leaders have positive attitudes – There is a direct relationship between success and a positive attitude. Extensive research has been done on this correlation. People literally can only achieve what they think they are capable of achieving. The optimistic young leader can navigate frustrating situations knowing that they are transient, situational and specific. But the negative and pessimistic young professional can be faced with the same exact situation and give up –falsely believing that the situation is personal to them, permanent and pervasive.
Young leaders pursue mentors – Young leaders intentionally pursue two types of mentors: Those who have done what they want to do, and those who embody who they want to become. They seek out conversations and ask for advice, feedback and guidance. They express their gratitude often.
Young leaders express gratitude – Gratitude has a crazy ROI. We are never the sole reason for our success. Successful young leaders focus on acknowledging those around them who have helped them along their path. They express this gratitude often and freely. They share with their mentors when they have used tools and lessons that they have learned from them. They practice "random acts of gratitude." As a result, their mentors invest even more in them growing them and propelling them further past their peers.
Young leaders leverage the Feedback Loop – Successful young leaders leverage the four steps of the Feed Back Loop: (1) Ask for, (2) Act on, (3) Report Back, (4) Repeat. By using this process, the young leader gains valuable and ongoing perspective from the point of view of others. The Feedback Loop also helps YPs build advocacy with those they seek feedback from.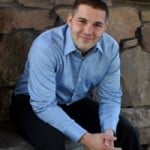 Josh Allison is the founder and Chief Ideator for Think Café and a Senior Consultant for FI-Strategies, LLC. He has spoken and worked with organizations from Hawaii to New York ...
Web: www.fi-strategies.com
Details