Orange Juice and Newspapers: A Lesson on Member Service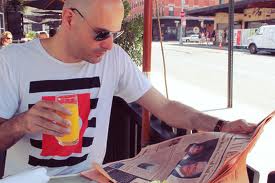 Recently I was staying in a hotel and ordered room service breakfast. When my corned-beef hash and coffee arrived, the young lady pointed to a glass of orange juice on the tray and said "Enjoy your meal and coffee along with this freshly squeezed glass of orange juice."
I looked at her kind of puzzled and told her I didn't ask for any orange juice. She smiled back at me confidently and said, "We know, but we thought it would go well with your breakfast."
I was delighted and taken back by her comment. I asked her for Tabasco and she said she would be right back with some. Upon arrival back at my room, she handed me the Tabasco and a USA Today paper. I looked at her, puzzled again, and I said "Oh, I didn't ask for the newspaper." With another grin on her face she said, "We know, but we thought it would go nice with your orange juice."
As she left the room, I stood there quietly, delighted and thrilled with my service experience.
But why? What is so remarkable about orange juice and a fifty-cent newspaper?  It wasn't that she brought me orange juice or a newspaper. It was that I didn't ask for or expect them. They were unexpected gifts.
This is the key to great member service experiences. This is how you move from good to great. Not by meeting member service expectations, but by surpassing them on purpose.
When you empower your staff with this mentality you will find a deeper level of commitment from them in the service they deliver to your members. The mundane delivery of room service breakfast now becomes a challenge, a game for this employee. She now looks at every guest interaction as an opportunity try to and surpass their expectations. And she does. She gives the gift of delight.
It becomes contagious. And as a result, becomes fun and fulfilling. The ability to delight the guest becomes the motivation for this employee, not the delivery of the breakfast. And she is rewarded in two ways:
When she is challenged and sees the delight she gives to the guests she serves.
When she is rewarded and celebrated by her organization for the exceptional service she delivers.
Here's the point of the story: this wasn't an accident or an isolated example. This hotel empowered their staff to surpass expectations. They were equipped with examples, ideas, freedom and a culture where guest expectations were purposely surpassed. This is why she said "We know."
As a credit union, are you meeting or exceeding member expectations? Are you giving member service experience gifts that are unexpected and delight the member?
The next time you gather your staff for your monthly service meeting, don't just talk about how to meet member expectations…talk about how to purposefully surpass them.
Josh Allison is the founder and Chief Ideator for Think Café, a CU consulting company committed to authenticity and relevance. He is a passionate public speaker and has been invited to present on a number of topics related to youth outreach, relationship management and cu philosophy. His youth and business development programs have garnered national awards and recognitions, and he has been cited in the CU Times and multiple cu blogs for his innovation and ideas. www.joshaallison.blogspot.com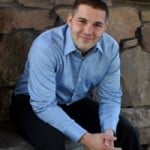 Josh Allison is the founder and Chief Ideator for Think Café and a Senior Consultant for FI-Strategies, LLC. He has spoken and worked with organizations from Hawaii to New York ...
Web: www.fi-strategies.com
Details