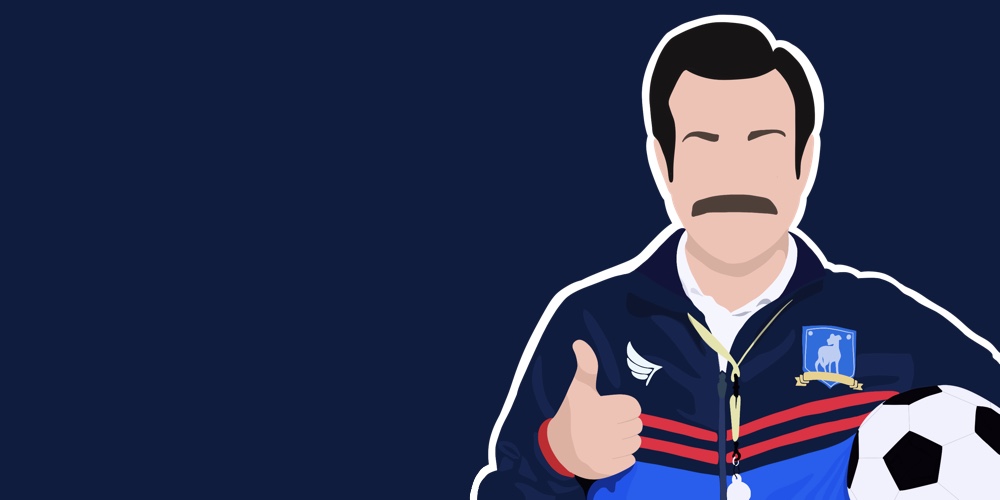 I love Ted Lasso. The TV show, that is. In honor of season three, which leaves me patiently waiting for Wednesday every week, I put together a quiz to help you decide which AFC Richmond leader you are. 
This is the best kind of quiz because there are no wrong answers!
When faced with a difficult situation, what's your go-to strategy?
a) Approach it with a positive attitude
b) Try to find a solution that benefits everyone
c) Take charge and make decisions quickly
d) Gather input from others before making a decision
What motivates you?
a) Making people happy
b) Achieving success
c) Being in control
d) Learning and growing
How do you deal with setbacks or failures?
a) Stay positive and look for the silver lining
b) Analyze what went wrong and come up with a plan to fix it
c) Take responsibility and make changes to prevent it from happening again
d) Seek advice and support from others
What's your communication style?
a) Encouraging and uplifting
b) Straightforward and honest
c) Assertive and direct
d) Collaborative and open-minded
How do you approach building relationships with your team?
a) Get to know them on a personal level and find common ground
b) Set clear expectations and hold them accountable
c) Lead by example and earn their respect
d) Create a culture of openness and trust
How do you balance individual and team needs?
a) Focus on team success first and foremost
b) Find a way to balance both individual and team goals
c) Prioritize individual success over team success
d) Let individuals fend for themselves
What's your approach to leadership?
a) Lead with positivity and optimism
b) Lead by example and hold yourself to high standards
c) Lead with authority and expect compliance
d) Lead with empathy and understanding
What's your favorite leadership quote?
a) "Believe in yourself and all that you are. Know that there is something inside you that is greater than any obstacle." – Christian D. Larson
b) "Success is not final, failure is not fatal: it is the courage to continue that counts." – Winston Churchill
c) "If your actions inspire others to dream more, learn more, do more and become more, you are a leader." – John Quincy Adams
d) "Leadership is not about being in charge. It's about taking care of those in your charge." – Simon Sinek
Now, let's tally up your answers!
Mostly A's: You are Ted Lasso! You approach leadership with a relentlessly positive attitude and prioritize building relationships with your team.
Mostly B's: You are Coach Beard! You value honesty and straightforward communication and always aim for success.
Mostly C's: You are Roy Kent! You take charge and lead with authority, expecting compliance from your team.
Mostly D's: You are Keeley Jones! You value collaboration and empathy and prioritize the needs of individuals as well as the team.
Robbie Young is VP & Associate Publisher at CUInsight.com, the leading digital trade publication for the credit union ecosystem. Robbie is a CUDE (May 2022, otherwise known as the best ...
Web: www.cuinsight.com
Details