Spot hidden trends and trouble spots in your data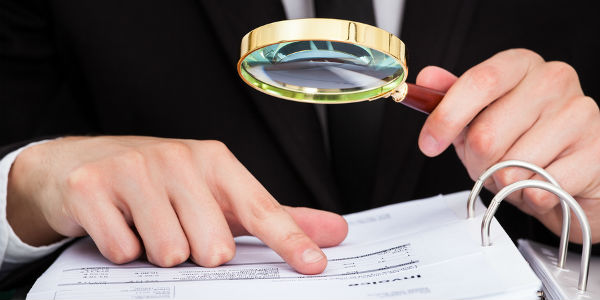 by: Karen Bhalla
Dashboard tools are critical to many organizations, especially community-based financial institutions. Credit unions and similar institutions are held accountable – not only by internal teams, but also by regulators – for monitoring a bevy of transactional information and customer data. The databases of these financial organizations are voluminous and complex. Because of this, easily identifying substantial problems is difficult. This is where a visually intuitive dashboard becomes a critical ally.
What to Look for in a Dashboard
A good dashboard effectively helps employees across the organization properly assess the credit union's performance, ultimately achieving a more sound financial and operational standing. It makes quick work of identifying major gaps in data, as well as the sources of potential problems. The best dashboards go a step farther by suggesting corrective measures. With this information, employees can actually solve (or at least improve) problems quickly and in a much more streamlined fashion.
Credit union leaders want a fully comprehensive, yet remarkably condensed view of organizational data that will direct more attention to specific points. More precisely, they need the ability to set essential parameters. This may include the proper functionality of specific Key Performance Indicators (KPIs), displaying which are above or below target, as well as which controls need priority improvement.
Real value comes from a dashboard that accesses relevant data directly from the servers of the credit union, yet also pulls from other sources to give the most comprehensive picture. This capability highlights, in real-time, values that have gone beyond specific thresholds – and then puts them in the relevant context decision-makers need.
Employees need not go too far outside their comfort zones when selecting software. Excel-VBA, Tableau, QlikView, and other open source dashboard tools like Telerik provide a multitude of choices for credit unions looking for flexibility and quick training of the staff who will be working with the dashboards.
A custom-built dashboard, however, offers a personalized and often more relevant, experience. Dashboards can be personalized to measure specific outcomes and can be particularly helpful for payment card teams. One example is a payment card portfolio report to monitor specific credit, debit and prepaid card optimization strategies. Another is a tool developed for tracking loyalty drivers for a specific set of cardholders. Let's take a closer look at each of these examples.
Payment Card Portfolio Report
The concept of a dashboard like this is to use data intelligently for the study of different member behavior segments that will impact credit, debit and prepaid card portfolios. Especially today, with increased competition for the card business of consumers, credit union card teams want greater engagement, enhanced profitability and well-managed risk.
Dashboards designed to monitor the card portfolio will provide monthly views of metrics like balances, purchases, yield, interest, expenses and accounts by behavioral and risk segments. That last part – by segments – is so critical in today's consumer-driven marketplace. By having a real-time view of behaviors across different segments, card teams are better able to understand what specific cardholders want, when they want it and how it will best be delivered.
The analysis that comes from a solid dashboard will provide answers to questions like:
Are our credit cards priced right?
Do our cardholders like their product?
Are challenges being converted into opportunities for growth?
Are there hidden trends or patterns that can be leveraged for a competitive advantage?
With the help of a good payment card portfolio dashboard, card teams can easily generate a graphic report of the consumer intelligence they've been able to gather. Armed with this report, mangers have an easier time securing senior management or board support for improved engagement, profitability and risk-management strategies.
Loyalty Reporting Dashboard
To better serve cardholders both directly and indirectly, a loyalty reporting dashboard can be an immensely valuable tool. Card managers use such a dashboard to monitor month-by-month portfolio performance as it relates to rewards programs. A visual depiction of the card portfolio's KPIs keeps card teams on track to achieve their goals and also provides an early warning of trouble spots. Because rewards programs can require a hefty investment, these early warning signs are incredibly important to securing the kinds of returns senior managers and boards expect.
Recently, our analysts worked with a card team whose leaders wanted to compare the performance of redeemers and non-redeemers specific to the issuer's credit card portfolio. Ultimately, it was a customized loyalty reporting dashboard that enabled the card team to do this, as well as to analyze the overall effectiveness of their rewards program. Through the dashboard, team members looked at things like reward redemption trends within each type of reward and across different rewards-enabled credit cards.
Insight to Quickly Identify Challenges
Simply put, dashboards offer visibility. With a better eye on the trends happening under foot, card teams and others can drive greater member engagement, enhance portfolio profitability and better manage risk. Reducing valuable time spent trying to identify problems turns into more time spent on actually solving those problems.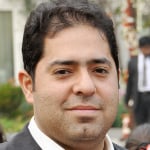 Karan Bhalla is the CEO of CU Rise Analytics and who has almost two decades of financial services and data analytics experience. CU Rise Analytics is a global CUSO helping ...
Web: https://www.cu-rise.com
Details