Standing out from the competition: How to make your brand sing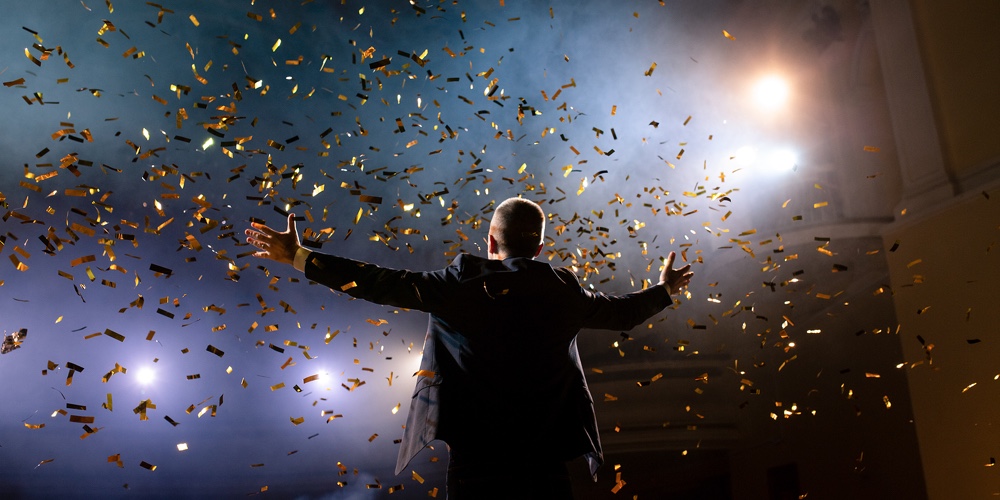 Developing an effective brand for your credit union can help differentiate you from the competition, allowing you to build trust with current and prospective members as well as with your employees. 
You never get a second chance to make a first impression – so, make sure it counts! Make a great impression that will set you apart, build trust and reflect who you truly are.
In order to work, your brand needs to establish a genuine connection with people and follow its principles if it's going to continue to grow and be successful. 
More than just a logo 
It's a common misconception among credit unions that branding is about designing an attractive logo, choosing a color palette and picking a font. It's much more than that. A brand is not just design, it's how you speak to your members.
Your brand represents the relationship your financial institution has with its members and consumers, every single day.
A brand captures the experiences, touchpoints, thoughts, and feelings of your credit union. Ultimately, it shows how you will make a difference to people's lives. But how do you speak to your audiences in a way that connects, engages, and relates to them? 
Defining your brand identity and core values will help build culture into your brand. These values will form part of your mission and vision. Behind us are the days where mission and vision consisted of droning corporate sentences that contained buzzwords and meaningless phrases. It's time to engage with your audience, your staff, and align your brand statements with your core purpose.
Having a clear set of values will also help employees at your credit union to understand their purpose and the goals they're working towards. An effective brand communicates a clear story.
A 15-year-study that underpinned the book Firms of Endearment found that purpose-focused businesses outperformed the market 14-to-1 compared to businesses that lacked purpose.
Leading with strategy
Your brand should communicate a clear message about your core purpose – your purpose is ultimately about impact. It's about the impact you want to make in the world and that you are able to make due to your product and service offerings. 
In order to create an effective brand strategy, it's important to understand where you're going as an organization. This not only empowers your team to understand your brand's purpose and vision, it also enables them to see the 'bigger picture' of your strategic plan. 
But don't stop there – a common error with brand strategy development is mistaking strategy for goals. Having an end goal in mind provides direction, but without a strategy to get you there, you have the 'what' but not the 'how.' 
A comprehensive brand strategy flows throughout the organization from the top of the business to then filtering down to the smallest tasks required to make those goals happen.
By establishing the impact you want your brand to have on your market and audience, you can then formulate the actionable steps for your team to live and breathe the brand.
Be different
It takes 6-7 brand touches for someone to remember your brand. Human connections and interactions are more memorable than a branded URL spammed repeatedly on your social media channels.
Without authenticity, few will invest in and be loyal to your brand. You need to prove to your members that you have integrity and you're worth their time.
Your own unique offering will be what sets you apart and if you mirror another competitor too closely, it will be difficult for others to determine your particular contribution.
It can be too easy to try to be everything to everyone – decide what your key message is and stick to it. If you don't have a differentiating feature or product, come up with one. This is your opportunity to reinvent yourself. Perhaps you want to be the best in the market at auto loan approvals, or the way you deliver your service is unique. Whatever it is, pick a direction and make it your differentiator.
Harness data
The most effective brands are fueled by data, providing insight into the audience – what they want and how you can give it to them. If you don't understand your audience, how can you develop a brand that they can authentically connect with? 
Audiences are at a point where personalized services are expected – anything less appears inauthentic and generic. By simply collecting data and analyzing it with the right perspective, you can create personalized services that provide authentic and positive interactions. 
Did they open your last email? What did they click on? What did they interact with when they visited your branch last week? Data can be harnessed to capture these small interactions, and used to tailor your brand messaging in an insightful and totally bespoke way.
As a credit union, there is an enormous amount of data readily available from your members and their behaviors. Now is the time to be tracking engagement, analyzing ad success, and testing what is working in-branch and online; and equally as important, what isn't.
The key to harnessing data is to use it to understand what makes your members unique – why they chose you, and what they are looking for today, tomorrow and beyond. 
This picture of your members can help to establish a formula to keep your members happy and attract more profitable members, by offering services and presenting a brand that meets their needs. 
Brand immersion
There are lots of benefits to defining business aims and objectives. Commercially they can help your business outperform competitors and the market. Building your brand around these aims and objectives enables you to fully integrate your brand into all aspects of the business. 
Branding isn't just a job for the marketing team, it needs 'buy in' from across the organization in order to be effective. Any time your employees, members, or potential members engage with your services or organization, the brand needs to be at the forefront of that interaction. A truly immersive brand provides a consistent organizational and member experience.
Successful branding provides an opportunity to differentiate your organization from a commoditized banking economy. Use your brand to show your values, prove your purpose, what makes you different (and better) and how much your employees, members and prospective members mean to you. 
Want to know how you can differentiate your brand and stand out from the competition? Visit EmpowerFi™ or get in touch with me directly. 
Hilary Reed, founder of EmpowerFi, is an innovative thought-leader who has been involved in various aspects of strategic sales and marketing for 15 years. Her career began in 2000 when ...
Web: www.empowerfi.org
Details