Start your engines…online!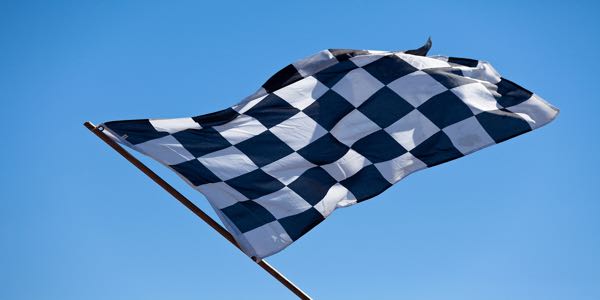 Auto buying has changed dramatically in the last several decades. The purchase of a car no longer starts when a customer walks through the door of a dealership. So it is important for credit unions to engage potential members at the beginning of the process. Shoppers for new and pre-owned vehicles start exploring makes and models on their mobile devices anywhere from one to four months before ever stepping foot on a car lot. They are educated about what they like and they are adamant about what they don't want. If you think just young hipsters, you are partially right; the active older baby-boomer is also tech savvy. So the car choices in the end may be generations apart, but the methodology is the same.
Because the initial leg-work is being done online it is important to meet the member where they live, ONLINE! Trips to the dealership to kick the tires are now done with virtual test drives. Payment calculators prepare the consumer for monthly financial expectations. When the consumer arrives at the dealership they are armed and ready to go. In the past, consumers would typically visit up to five dealerships, now a decade later, the average amount of dealerships visited is 1.6. The Internet is a chief conduit in pushing sales, which cannot be ignored.
Researching cars online is done by 95 percent of shoppers. Consumers avoid in-person contact to cull information, instead peruse data and reviews about their next purchase on auto buying resource sites. Partnerships with both dealerships and financing providers will help to usher the process along as the average buyer, once the decision has been made, will move quickly to make it happen. Industry studies have found both new and pre-owned car shoppers will look to complete their car purchase in less than 16 hours. The quick and efficient car shopping experience has arrived.
With 65 million vehicles being purchased by millennials in the next 5 years, it is important to understand what this group is looking for in a car. This generation wants powerful acceleration, responsive handling, technology and a streamlined buying process. Boomers and seniors are credited with being one in four mobile shoppers in the U.S. This group is gravitating towards technology such as roadside assistance and crash avoidance. Larger cars with connectivity features are especially attractive to the male boomer. Car buying resource sites will help to achieve these goals, bring members in for a loan or a lease that fits their budget and keep a customer returning to dealerships for servicing.
Frank Rinaudo is Senior Vice President of GrooveCar Inc. and CU Xpress Lease, he has been responsible for the direction of the company since 2001 following an 18-year career at ...
Web: www.groovecarinc.com
Details