Stellar boards make a bright future for credit unions
Credit union boards are a litmus test for good credit unions. If we can strengthen boards, we can expect credit unions to be stronger organizations that are more effective at serving their members.
Why do I say this? Because good boards reflect their credit unions' missions and members. Because boards' agendas are their members' agendas. And, because boards play a key role in attracting and retaining CEO talent, another key factor in credit unions' success.
Because boards are the glue that holds the movement together, I get really excited when they do things to better their leadership capabilities.
For example, at last year's CUES Director Development Seminar, I talked with a board member who had previously attended the program and learned a lot from speaker Les Wallace, Ph.D., president of Signature Resources and a big advocate of board assessments, such as CUES' Self-Assessment for Credit Union Boards.
Wallace emphasized that assessments could help a board establish where it is and what it can do to improve its governance culture and capabilities. The director's chairman was staunchly against doing an assessment, but the director persevered. Now, he and his volunteer colleagues have done two assessments, with great results. (Notably, Wallace is again leading CUES Director Development Seminar , Sept. 16-18 in Savannah, Ga.)
That same director and the other members of his board also are regularly using CUES' Center for Credit Union Board Excellence, which includes a website of articles and videos for ongoing board development (as well as the assessment portion of Self-Assessment for Credit Union Boards). CCUBE was launched five years ago this month, after I heard Rick Powers, lead faculty for CUES Governance Leadership Institute (June 14-17 at the University of Toronto) talk about a Canadian board development program, the Institute for Corporate Directors.
Modeled after ICD's offering, CCUBE membership became available in 2010, shortly before NCUA delivered rule 701.4, requiring directors to have a foundational knowledge of credit union finance.
The CCUBE website offers boards a wealth of resources about finance, governance, strategy and—importantly— CEO relations. To ensure the future success of credit unions, boards need to do a great job hiring, retaining and managing CEO talent.
A recent addition to CCUBE—"Evolution of a CEO Evaluation"—describes the way the board of $1.7 billion University Federal Credit Union, Austin, Texas, bettered its CEO evaluation process over time. (Not yet a member of CCUBE? You can sign up for a 30-day free trial by emailing cues@cues.org.)
Interestingly, CCUBE originally got underway because of a dream we had that we needed something like this to help further the development of credit union boards and, in turn, strengthen the movement. We have another dream now … that directors will actively boost their engagement in the near term. CUES stands ready to help; check out all the possibilities coming up yet this year at this one-stop CUES shop for directors.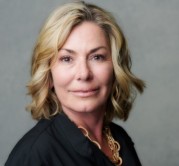 Dawn is the Senior Vice President, Chief Sales and Member Relations Officer at CUES.
Web: www.CUES.org
Details