Steps credit unions can take to insulate themselves against recession
Over the near term (12-18 months), credit unions will need to pull out their recession management playbooks. However, because we do not see the forthcoming economic downturn being anything as severe as the Great Recession or pandemic-related episodes, credit unions shouldn't need to game plan for the worst-case scenario.
Here are some steps you can take to help insulate your credit union from the worst effects of the economic downturn:
1. Prioritize Risk Management
One best practice for all credit unions in an economic downturn is prioritizing risk management.
Next year will continue to be a time during which risk management will be at a premium. Those credit unions that keep risk management top of mind will come out the other side in stronger positions than those that don't.
2. Conduct a Recession Stress Test
One action credit unions should consider taking is stress testing their assets for a 5% economic downturn.
Even though we expect the economy to contract less than that (likely closer to 2%), there could be regional differences. Those regions that have been slower to recover and/or have a concentration of very cyclical industries (like manufacturing, leisure and hospitality, and transportation) may see more significant unemployment resulting in greater delinquencies.
3. Consider Increasing Loan Loss Reserves
If they have not already done so, credit unions should consider increasing loan loss reserves.
Large institutions have already announced they are doing so in preparation for some deterioration in loan performance. It may be the case that this is simply returning to pre-pandemic levels of reserves.
4. Monitor Balance Sheet Interest Rate Risk Closely
Additionally, credit unions should keep a close eye on balance sheet interest rate risk.
As short rates continue to eclipse longer rates and this condition persists for a longer period of time, interest rate mismatch will start becoming a real challenge, if it hasn't already.
Credit unions that are able should hedge their interest rate risk. Those who cannot or choose not to should be careful "buying" deposits at higher rates over the next 12-18 months (particularly those with longer duration).
Good collections operations, insurance monitoring, and communication with borrowers will be at a premium. Even though we don't expect the level of layoffs seen during many recessions, consumers' real incomes are being negatively impacted and will continue to be for the rest of this year and well into the next.
5. Drive Efficiency and Productivity
While this may be stating the obvious, credit unions need to look for ways to drive efficiencies (cost savings) and productivity (doing more with less).
Utilizing technology and process improvements to drive greater productivity are core priorities for businesses in times of economic slowdown. Doing more with fewer workers is a hallmark of recessions and, this time, may be even more pronounced given labor shortages entering the downturn.
Partnering with vendors to help manage operational and labor costs are additional common steps to keep the expense side of the ledger well maintained.
Credit unions may consider acquiring talent before the recession ends as labor markets will likely come back to very tight conditions within a couple quarters of the end of the downturn.
Additionally, finding ways to outsource certain labor-intensive functions to those with greater economies of scale will not only be a good play to manage cost in a recession, but to also deal with the secular trend of slower workforce growth and tight labor markets.
In SWBC's latest white paper, Modernizing Your Collections Operations, our team focuses on identifying the economic factors that are the driving force behind unstable collections queues. We also examine how two credit unions tackled stressful collections situations that required them to become more flexible to adapt to their borrowers' evolving needs. Click here to download your free copy.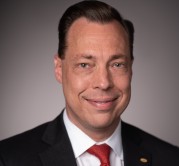 Blake Hastings joined SWBC as Senior Vice President of Corporate Strategy and Chief Economist in July 2021. In this role, he provides leadership in the areas of corporate development and ...
Web: www.swbc.com
Details