Strong credit union loan growth in 2017
Credit unions can plan for another year of solid loan growth in 2017.
Loan portfolios at the nation's not-for-profit financial cooperatives increased at a hefty 10.6% rate in 2016 and have increased at double-digit rates annually since 2015 – a three-year feat not seen since the mid-1980s.
Some find themselves wondering if recent strong loan increases are sustainable.  An increasing number of observers are voicing concern about the outlook for 2017 and beyond.  The current economic recovery has been slow; inflation pressures are more obvious and interest rates are drifting up. Meanwhile, talk of trade war and rising geopolitical risks are further stoking uncertainty.
However, there are five key reasons to remain optimistic about credit union loan growth:
Credit union members will likely demand more credit to finance purchases in 2017
For evidence that consumer demand for credit will be relatively high in 2017, look no further than recently-released data for the Bureau of Economic Analysis (BEA).  The BEA has been tracking the average age of fixed assets and durable goods since the 1920s.  Current data – released late in 2016 – shows that the average age of consumer durable goods now sits just a tick under post-WWII highs.
The ability to handle more borrowing is quite high
Although debt in the household sector has been generally increasing since the middle of 2011, consumer debt-to-income and debt-payment burden ratios are both sitting near cyclical lows.  This means that consumers can afford to take on more debt in the current environment.
The economy created at least 2.2 million new jobs in each of the past five years and is on pace to tally 2.1 million in 2017.  Nearly every industrial sector is adding positions. Consumer confidence – by every measure – is soaring.  The Conference Board Consumer Confidence index increased in both February and March of 2017 – hitting its highest level since year-end 2000 with the March reading of 124.4.  And the stock market has been bouncing around near all-time highs; it's up 6.6% in the first four months of 2017, 15% higher than a year ago.
Credit unions have a lot of new members
Strong growth in credit union memberships also will help to fuel loan growth in 2017 and into 2018.  Collectively, credit unions reported an astounding increase of 4.25 million memberships in 2016 – a 4.1% increase which is the fastest annual jump since 1986.
Members are willing to take on more debt during the year
All these new members are keeping loan departments very busy.  The CUNA Monthly Credit Union Estimates report shows the dollar amount of loans in credit union portfolios grew by 11.5% in the year ending February 2017 – an increase in the momentum seen over the
The nation's member-owned cooperative depositories are delivering increasing value
The credit union value proposition helps to maintain those numbers.  One example: According to Datatrac, a firm that tracks financial institution pricing, credit union new car loan rates remain well below those at the nation's for-profit banks.
Looking forward, the Federal Reserve will likely be increasing its Federal Funds target rate further in 2017 and 2018. However, those rate increases are unlikely to resemble the increases in previous cycles given relatively weak overall economic growth and still-obvious labor market dislocations.
To stay up to date on credit union economics, visit cuna.org/economicupdate.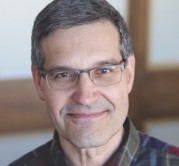 Mike Schenk has over 35 years of experience in the financial services industry. In 1992 he joined the Credit Union National Association (CUNA) – the largest and most influential national trade ...
Web: www.CUNA.org
Details