Surviving the Climb: Marketing in the era of rising mortgage rates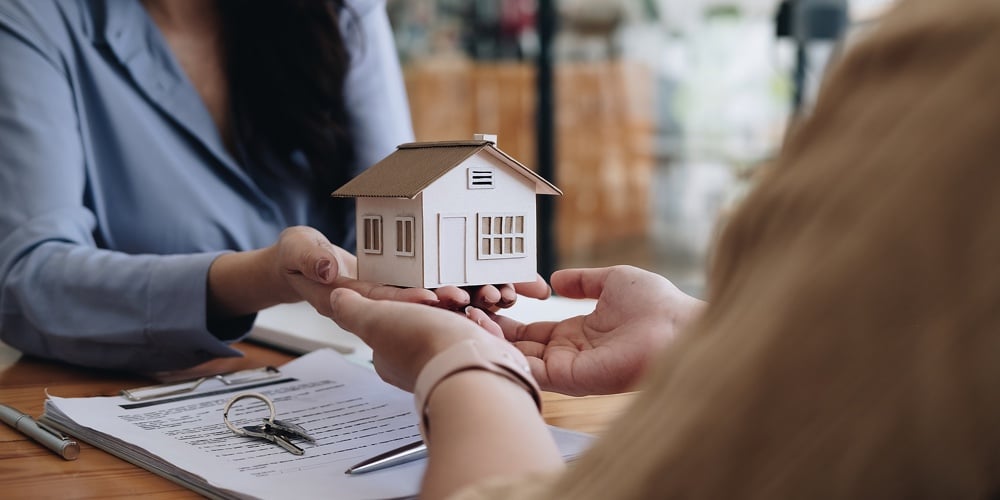 Twelve months can change a lot—just ask today's prospective homebuyer.
The average borrower is now paying 38% more for the same house compared to a year ago. On top of that, mortgage rates have hit over 5% for the first time in a decade.
Many credit unions have gotten into the groove of letting historically low rates sell themselves. With home values and mortgage rates continuing to climb, this strategy simply won't cut it anymore. Credit unions need to take a serious look at how their marketing fits into this new climate. By going beyond the numbers, it's possible for mortgage and refinancing campaigns to resonate with target audiences on a deeper level.
Stress Less
Home ownership itself is not just about the numbers. It is a deeply emotional decision. Personal finances, varying lifestyle considerations, and even interior design tastes all play a huge role in how, when, and why someone buys a house.
Homebuying is also cited as one of the most stressful things a person can do in their lifetime – even under ideal circumstances. According to the Holmes-Rahe Life Stress Inventory some of the top stressors a person faces include major financial changes, taking on a mortgage, taking on a loan, and changes in residence. Either directly or indirectly, homebuying checks many of these boxes.
Understanding the stress, anxiety, and personal challenges that impact homebuyers' decisions is key to connecting with audiences. Appeal to the emotional side of the process by tailoring it to points of interest for key demographics. Explain why getting a mortgage with a credit union is a better, smarter decision to keep their minds at ease. Mention comparatively low rates with an emphasis on exceptional customer service and care. Always let the consumers know that you genuinely have their best interests in mind.
Destressing Digitally
Another way to alleviate a buyer's stress is through convenience. If your digital presence is strong, consider promoting digital budgeting resources as well as in-app mortgage and refinancing applications. If your digital presence could use some work, take the time to build an app that does it all, including mortgages. Providing tools that are easy to access and even easier to use can be what tips the scales in your favor.
These days, intuitive digital resources go hand in hand with how consumers perceive great customer service. Having everything at your fingertips makes big financial decisions easier. The simpler a process becomes, the more a consumer sees your institution as a problem solver. Be a stress reliever, not a burden builder.
Taking Action
There's a classic saying that professional writers use when creating compelling stories — "show, don't tell." This expression can easily be adopted by credit unions that want their marketing to stand out.
In a time of cautious consumerism and pessimistic outlooks on the housing market, it is necessary to demonstrate your value over the competition. Are you trustworthy in the eyes of today's well-researched buyers? Don't just expect them to take your word for it. Show your target consumers why they should believe you are a go-to resource for financial help.
This can be achieved by providing a range of helpful tools to aid and assist prospective homebuyers. Offer classes or webinars for first-time buyers and programs to help lower interest rates or provide down-payment assistance. Promote your expertise with educational advertorials on homebuying trends. Additionally, cultivate relationships through partnerships with local organizations focused on housing security. You could also consider strategic outreach to local news and media outlets to share guidance on home buying. There's a myriad of ways to boost your credit union's visibility and credibility.
The Total Package
Mortgages are just one aspect of someone's financial health. Where does your credit union stand in the other parts of a consumer's life? There's a lot of work that goes into saving up for a down payment, building a credit score, and choosing the right neighborhood. Make sure to see mortgages with a 360-degree view. Having reliability in other necessary financial areas will improve member retention and give your credit union the appeal of a one-stop shop for all things home-related.
What does someone who's in the process of saving for a home need from you today? Credit score help, high-yield savings accounts, and budgeting tools will build lasting trust with your members. When their time comes to buy a house, you'll be their go-to resource because you've been with them through it all.
The change in today's financial climate is no cause for panic. If the last few years have taught us anything, it's that opportunities are always available to those willing to get creative. The shift in today's housing landscape has the potential for incredible growth within the credit union industry. With the right marketing, resources, and attitude, it's possible to build a deeper connection with audiences who need your help the most.
Prior to forming Prager Creative, Ben worked with design studios, branding firms and advertising agencies to push great strategy and design for all his projects. His experience with all aspects ...
Web: www.pragercreative.com/creditunions
Details