Talent management: Preventing the great resignation from infiltrating your credit union
As we head into the Labor Day Holiday, we must be reminded that it was created to honor the social and economic achievements of the American worker. Since established in 1894, it was intended to be an annual tribute to the contributions workers have made to the strength, prosperity and well-being of our country.
I think it is time organizations and our credit unions give a big shout-out of thanks to the American worker and especially our credit union employees.
With all the recent events unfolding due to the global covid-19 pandemic in the American business, economic and political sectors, perhaps the most concerning isn't so much productivity, but rather the lack of recognition of our workforce that has stepped up and adjusted and kept serving members in their communities as first financial responders.
This is a very important business issue since recent American employee surveys indicate that half of workers are unhappy because of "not being valued" due to weak and apathetic organizational leadership and are waiting for the chance to move on to greener pastures. And studies have shown workers are loyal to supporting managers – not paychecks – and many are quitting without having another job!
Each day the news headlines are loaded with stories that companies are raising pay in a tight labor market as well as paying signing bonuses to new employees.
What has been lost in this workplace scenario is the lack of attention given to experienced, current, on-the-job-long-time staff who have adjusted to pandemic conditions to keep the doors open and our businesses (credit unions) operating.
Management seems to be missing the signals they are sending to their internal workforce that they are undervalued for their loyalty. Promising all these perks to new employees without recognizing and rewarding senior experienced staff can make them feel like chopped-liver! 
There seems to be too much low-engagement with employees and effective leaders should know they "Eat Last" and to put their people before themselves.
I offer the following P-T-L practices for credit unions to really show employees they are valued and keep the CU workplace a source of purpose and inspiration:
P- Pay Them. Review marketplace employee salary/benefit plans for all staff levels to ensure they meet current peer organizational standards.
T- Train Them. Have ongoing and robust in-house training/cross-training programs and continuing education in place that includes coaching and mentoring. Empower them in their roles and help them become successful.
L- Love Them. Treat all employees with dignity and respect. Show empathy and concern for their personal lives (especially during COVID). Don't be afraid to appreciate/show earned positive feedback and recognition. Value all generations and work styles. Give them a sense of pride and ownership and reward employees for their loyalty and achievements that all are contributing to your credit unions success. Focus on building joy in the workplace.
I encourage credit unions to strive to be the employer of choice in the communities they serve by branding themselves as putting people first which includes staff as well as members.                         
The upcoming Labor Day Holiday week would be a good time to put your workplace practices to work for employees. These differentiate us and are anchored and reflect the core values of your credit union. 
They can inspire greatness in you and your people during this uncertain and challenging time in America.
Onward and upward!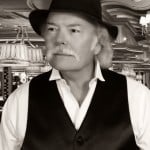 John A. Vardalas CAE, CUDE is Founder/CEO of The AmericanBoomeR Group, a Madison, Wisconsin based speaking/consulting firm. He is also a frequent speaker and facilitator of strategic planning ...
Web: www.theamericanboomer.com
Details