Technology battle aside, can credit unions compete in the talent war?
Everyone talks about the struggle for credit unions to ante up on technology spending to keep pace with the competition, but staff salaries and benefits command a larger share of most credit union budgets. And those expenses may need to increase to support recruiting and retaining talented employees—as Bank of America and other big companies implement across-the-board pay hikes in a bid to win the Talent War.
Rising staffing costs present yet another challenge, especially to mid-sized and smaller credit unions, to achieve the necessary scale to deliver on member and employee expectations.
Bank of America has announced that it will raise its minimum hourly wage to $17 on May 1 and bump it up to $20 next year. "To best serve our customers and clients, we need the best teams," says Chief HR Officer Sheri Bronstein in a press release announcing those plans.
Bank of America isn't the only major employer to recognize the need for competitive wages and benefits to win over the best and brightest. JPMorgan Chase raised its minimum pay to $16.50 an hour back in 2016, and other big companies, including Amazon and Starbucks, have announced across-the-board wage bumps as well. Credit unions should be monitoring the pay standards in the retail and hospitality sectors as well as financial services, since they are likely competing with those businesses for high-quality member service staff.
Some credit unions are also acknowledging the imperative to offer the pay and benefits necessary to remain relevant to job candidates in the current low-unemployment, high-wage talent market. In the last few months, VyStar Credit Union, Allegacy Federal Credit Union, and Notre Dame Federal Credit Union have all announced they are raising their minimum hourly pay rate to $15 or more. And Mennonite Savings and Credit Union in Ontario committed to pay its staff a "living wage" of more than $16 an hour, well above the mandatory minimum wage in the province of $11.25.
Though the current U.S. federal minimum wage remains $7.25, there's a bill before Congress to raise that to $15 gradually over the next five years, and several states already mandate higher minimums, including California at $11/hour and Washington and Massachusetts at $12.
Legal requirements aside, credit unions need to offer competitive wages and benefits to keep their promise to members of delivering high-quality service. Failure to do so not only compromises the ability to deliver what has long been seen as a way to set themselves apart in the market, but also increases HR costs to recruit new employees and deal with high turnover. By some estimates, it costs 16 percent of annual salary to fill entry-level positions and 20 percent to hire new mid-range staff. One way or the other, the pitched battle over recruitment and retention will extract a toll on credit union budgets.
As staffing costs continue to rise, financial cooperatives face yet another long-term operating challenge, which raises the profile of mergers as an option to continue to provide members with the level of service they have come to expect. As the Talent War continues to heat up, increasing human capital expenses could supplant technology and compliance costs as the leading factor in the need to consider consolidation as the best option to keep members—and talented employees—in the credit union fold.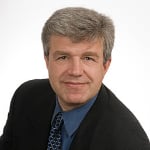 Glenn Christensen is Founder and President of CEO Advisory Group the first Merger and Acquisitions consultancy focusing on the credit union industry. As a visionary and entrepreneurial leader with 25 ...
Web: www.ceoadvisory.com
Details