The 3 gates of communication
I recently shared something on my Facebook feed that seemed to draw attention.
It was a simple graphic that talked about the three gates of communication. I'm not sure where it came from. Some say ancient Greece. Some say Buddha. And there are other claims as well.  I'll put aside where it came from for the moment because I think the message was powerful – at least to me.
When speaking or communicating, your words must pass three gates before you can share them.
Is this true?
Is this necessary?
Is this kind?
There are days when I think I'd be reduced to hand gestures by these gates! A few thoughts.
The first gate is simple. Enough said.
The second? It is tough. I've tried to focus on this at home. My kids are…kids. They make mistakes. Is it necessary to correct them every time? I don't think so.  At work, am I adding value with a comment? Or just trying to have everyone know how smart I am?  This gate is a work in progress for me!
The third gate is very difficult. Can everything be kind? Constructive feedback. Negotiations. This is also a work in progress for me. But I think we can all do this: Start with eliminating things that are intentionally unkind.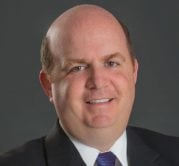 Anthony Demangone is executive vice president and chief operating officer at the National Association of Federal Credit Unions (NAFCU). Demangone oversees day-to-day operations and manages the association's education, membership, ...
Web: https://www.cuinsight.com/partner/nafcu
Details