The credit union advantage
For decades businesses of all types have prided themselves on what they do for their customers. Taking care of a customer's needs has been foremost in their pursuit of achieving a successful and ongoing relationship.
'Service is our business 'is a slogan that has been used by Shell Oil Company for decades. Countless other businesses have adopted the slogan or variations of it. It is an acknowledgement by them that if their business is to have a long life, be profitable and keep customers coming back, the most important thing they must do is to provide the type of service that will achieve those goals.
In the financial services sector, community banks were known for their dedication to service as well as knowing and meeting the needs of their customers. Almost every community had such a bank. And in most cases that bank carried the name of the community in which it was located. It showed that the bank was there for the people of that town, village or city. It implied it would always be there for them. For a very long time it was and then, unfortunately, it went away.
In an effort to expand their base and grow, big city banks started buying the community banks. They saw it as an easy way to get a strong foothold in places where community banks had developed a strong following achieved in large part through outstanding customer service. Unfortunately, the takeover by the big city banks not only took 'community' out of the name but also, in many cases, the one-on-one personal service. Customers lost what they had become to appreciate and expect.
Fortunately for the small towns, villages and cities across this country that friendly, personal service is alive and well at their local credit union. Located in brick and mortar in the heart of communities, credit unions continue to provide friendly, personal and individual service. They have done that for years. They have not left and their philosophy has remained the same.
'Service is our business' is a slogan every credit union can proudly carry beneath their logo. Service is what members have come to expect from their credit union. It has become the difference between credit unions and other financial institutions.
Credit unions have always been there to serve the communities in which they are located. Now they have become the symbol of what people want their financial service provider to be. It is the credit union advantage and one they must nurture and never lose.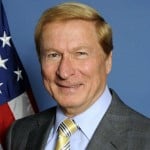 Michael Fryzel is the former Chairman of the National Credit Union Administration and is now a financial services consultant and government affairs attorney in Chicago. He can be reached at ...
Details