The credit union difference: Experience the extraordinary
In today's world of mass media, there's no avoiding the deluge of messages both visual and spoken that each day brings. While we actually see and hear a majority of these communications, countless others pass us by. It may be that they find us preoccupied in other matters or perhaps find themselves drowned out by another message of greater appeal or significance.
Such a message occurred roughly four months ago. While it did receive a fair amount of recognition, I'm of the opinion that it was overshadowed and not fully appreciated for the extraordinary value it conveyed.
The date was May 20th, a day when the skies over Moore, Oklahoma, gave birth to a category-five tornado. On that dreadful day, thousands lost their homes as their neighborhoods were destroyed by the wrath of the storm's 200 mph winds. Sadly, the tornado claimed the lives of 24 in its wake, yet many others lived on to tell a tale of fright and survival.
One of these stories focused attention on the vault at Tinker Federal Credit Union. It was there that 22 people—staff, members, a passerby, the manager, and a police officer—found a safe harbor from the tornado. As the winds blew and the tempest leveled the building to rubble, they found protection within the secure walls of the credit union safe.
In seeing the photos of the aftermath, I have to confess that my thoughts did not linger very long on those who took shelter in that safe. While I thanked God that they all survived, I found myself more mesmerized by the symbolism of that scene.
I thought if there ever was a perfect icon of a credit union and everything it represents in today's stressful economic environment, the sight of that credit union safe—still standing; still intact; and how it shielded so many from devastation—was it!
The "Little Man"
In 1923, an Austrian immigrant, Joe Stern, drew an illustration of a happy, little credit union member using an umbrella to shield himself from the hard times, sickness and financial distress that rained down around him.
At the request of his friend, Roy Bergengren, Stern went on to draw many more illustrations of the "Little Man," showing how credit unions help people. Many of his cartoons were featured in a publication called, The Bridge, which today we know as Credit Union Magazine. While the forty-year run of Stern's "Little Man" may have faded into the annals of credit union history, its symbolism quickly came to mind when I gazed on that safe in Moore, Oklahoma. The image spoke volumes to me.
Credit Union Experience
Credit unions are more than financial service centers. They represent more than a place where checks can be cashed and money saved. At their heart, credit unions are an experience of what it means to help one another survive the tempest of recessions, unemployment, sequestration, and yes, even a ravaging tornado.
As Tinker rebuilds its branch, my hope is that the credit union experience—its brand—be given prominent consideration in your credit union's strategic plan for 2014. Fostering your credit union's brand experience is akin to investing in its growth, and such investing relies heavily on the quality of strategic measures we craft to communicate, nourish and safeguard the brand.
Are we willing to seize all opportunities to promote the value of credit unions? Are we bold enough to tell our stories publicly, stories that look beyond the ordinary, stories that speak volumes about the credit union distinction in the marketplace? And, most important, are we willing to unite for the good of all?
Empowering our movement to speak with a voice energized by our cooperative heritage, from the symbolism of "The Little Man" to the realities of safeguarding members like no one else can through the turbulence of our current economic uncertainties, is bound to communicate a clear and engaging message amidst all the cacophony created by today's mass media.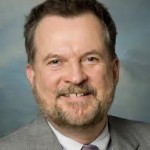 Walt Laskos, C.U.D.E., M. Div., is editor-in-chief of CUNA's monthly flagship publication, Credit Union Magazine. He is a DE (Development Educator) with a background spanning more ...
Web: www.cuna.org
Details