The credit union difference: Preparing our members and employees
Approximately 800,000 employees are living without a paycheck due to the government shutdown. In addition, many others who work with the government as contractors have also had a disruption in income. That means many of your members are financially stressed. Even if they are able to survive on savings, the fear of losing income with no end in sight can be overwhelming.
The credit union difference is always a real thing but it is times like this it becomes even more noticeable to the communities that we serve. Many credit unions offer loan extensions and loan modifications to ease the cash flow issues caused by events such as government shut downs. This goes a long way in helping people who may be struggling to pay their car note, mortgages, keep up with student loans, or even put food on the table for their families. This is the credit union difference.
Did you know that the Center for Financial Services Innovation (CFSI) reports that 28% (70 million) are financially healthy, 55% (138 million) are financially coping, and 17% (42 million) are financially vulnerable? This means when hard times hit whether that be a government shutdown, a reduction in work hours, a reduction in over-time, or becoming unemployed, things that can happen regularly, many Americans (our members) are at risk. The credit union difference is about preparing our members to weather the financial storms that come their way.
How can your credit union help your members become part of the financially healthy group mentioned above?
Digital Resources – Does your website have financial articles, podcasts, videos, calculators, and tool-kits that are available to members? Does your social media feed point them to these resources?
Financial Counseling – Do you offer one-on-one counseling to help your members build a budget, improve their credit score, save for a home, and get out of debt?
Workshops – Do you offer financial fitness workshops in the community and at your SEG locations? Letting those you serve know you are the subject matter experts and here to help is a great way to grow your brand.
Empowering your Staff – The financial health of your members starts with a financially healthy staff. Making sure your staff is trained to handle personal finance conversations with confidence means they have visited their own financial situation too. This is good for the employee, the member, and the credit union.
The time to prepare your staff and your members for the next financial hardship is now. Having financially healthy members is good for the health of your portfolio (less risk). Having a financially healthy staff is good for your culture because financial stress and workplace performance go hand-in-hand.  Let BALANCE help you be the credit union difference.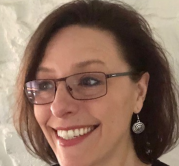 Cynthia is a Credit Union Development Educator (CUDE), she holds a BS in Business Administration and an MBA from Elmhurst College in Illinois, and a master's degree in Adult ...
Web: www.balancepro.org
Details