The credit union dream is alive!
One thing that was clearly evident at the recent World Credit Union Council & America's Credit Union Conference was the dedication and commitment of those in attendance to continue providing financial services to the under-banked and under-served.
Over 2,500 individuals representing 61 countries came together in Denver to talk about ways they can serve even more people and provide additional and better financial products. Their comments and questions showed an eagerness to learn more about how they can further their goal of helping those who need it the most.
People gathered from all over the world looking to find new ways to accomplish the same goal—to make credit unions stronger and more accessible to citizens of all countries. Seeing so many people from different backgrounds and diverse cultures all looking to accomplish a common goal is an experience one will never forget.
Their task has not been easy. Credit unions with strong fields of membership are thriving but smaller ones continue to struggle. Unable to expand their base, small credit unions struggle to grow and be viable. The need to address additional regulation, cyber threats, member's demands among many other issues, has left some credit unions fighting to survive.
And yet, in spite of the ever present problems of running a financial institution, credit unions are not giving up. They continue to work hard to address the issues they face, seek help when needed and make decisions, as difficult as some may be, that are in the best interest of their members.
There is strength and confidence in numbers. That was evident at the meeting in the Mile High City. Acknowledging problems and discussing solutions was the dominant theme of those engaged in the panels and break-out sessions.
Someone once said that if you take one idea, one thought, from a conference it was worth attending. The take-away from Denver was clear—the dream is still alive.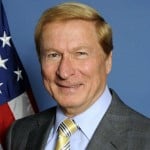 Michael Fryzel is the former Chairman of the National Credit Union Administration and is now a financial services consultant and government affairs attorney in Chicago. He can be reached at ...
Details