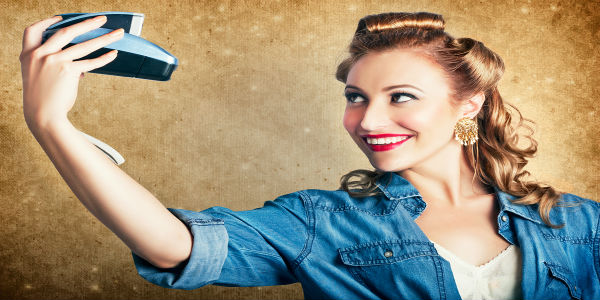 Every morning on the way to school, my 13-year-old daughter flips down the passenger seat visor, opens the mirror cover, and checks her hair and makeup ensuring she's ready for another big day on campus full of learning, laughing – and boys. (Oh yeah, she better have her homework done, too.) Before she flips up that visor, she fires up her trusty iPhone with the pink polka-dotted cover and snaps a quick "selfie" to post on Instagram for her "besties" to comment on. All this before 7:30 a.m. (PST).
This sunrise tradition is rampant among the kids her age. In a semi-narcissistic kind of way, it's kinda cool. But it got me thinking about credit unions and their image of themselves toward their besties – a.k.a. members or even consumers. What would your credit union look like if it took a selfie?
Here's a quick checklist, in no particular order, to take you into the New Year…
Are you offering the latest online/mobile services?
Are you consistently involved in community events or projects? Think "reciprocity" for these outreach efforts. Check out VanCity's participation in Sole Foods as an example.
How are your social media efforts? (Or do you even have an effort in this area?) If you're still "poo-pooing" Facebook, check out Navy FCU's recent $200 million windfall using its Facebook page.
How does your branch look? If it's looking a little rough around the edges, read Shari Storm's (Verity Credit Union) post on neat and clean branches entitled: "Looks Matter".
How is your core processor running? Is it chugging along like an over-driven '72 Oldsmobile? Or is it humming along like a silent-but-speedy 2014 Tesla?)
How knowledgeable are your tellers about your products and services? Don't let them respond to a member's inquiry with a deer-in-the-headlights look. Prepare them for the inquiry and the cross-sell, as well. Your bottom line will thank you.
Has your staff been trained to spot and assist financially challenged members? (see how Pelican's Jeff Conrad had his entire staff trained as Certified Financial Counselors)
What's up with your website? Does it resemble an ancient, hieroglyphic DOS program or is looking resplendent in all its multi-screen-sized, "responsive" glory – sans Flash?
How about your online and/or mobile new member, sign up app? Does it have more hurdles than an equestrian steeplechase or is it as smooth to use as a freshly "Zambonied" hockey rink? You might want to give it a test run every now and then.
And your CEO? Is he/she set to retire in a few years? If so, how's your succession plan look? Don't be left in a lurch looking for top-tier talent. Your credit union and its members deserve quality, yet bold, leadership.
Does your Board need to get a bit younger to address today's younger generations' needs? USC Credit Union in Los Angeles has a college student(s) on its Board for just this reason, letting the CU staff know if their services are sour or spot on. How about you?
And speaking of younger generations, how does your credit union look to them? These folks are going to be your members pretty soon as they approach their prime earning years. What are you doing to address their needs as tomorrow's demographics change in their favor? Can you say mobile?
Totally switching gears here: How about your credit union advocacy efforts? Does your local representative even know what a credit union is? Do you just visit Capitol Hill during the GAC in D.C. once a year, hoping your Mr. Smith Goes to Washington senator remembers you from the previous year's visit? He/she may not – especially during an election year. If you are complacent in contacting your representative, start your New Year off right by consistently keeping in contact with them. It will pay off when there's a credit union issue up for a vote on the Hill.
I'm sure there are a gazillion other items to include on this "CU selfie" checklist. But these seem like pretty important ones to consider that will help launch your credit union to more prosperous 2014. So take a moment, fire up that iPhone, and snap a quick pic. What do you see?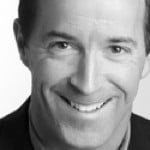 Mike Lawson; principal of the marketing firm, DML Communications (www.dmlcommunications.com), and host of the credit union industry's only online video talk show, CUbroadcast; has more than 20 ...
Web: www.cubroadcast.com
Details