The CUInsight Experience podcast: Maria LaVelle – Empower others (#60)
"Life happens to everyone, don't judge" - Maria LaVelle
Welcome to episode 60 of The CUInsight Experience podcast with your host Randy Smith, co-founder of CUInsight.com. This episode is brought to you by our friends at CO-OP Financial Services. CO-OP is your trusted payment processing partner whose mission is to drive the credit union movement forward.
Have you ever had a mentor push you to be more than you thought you could be? Listen, as Maria LaVelle, President, and CEO of Pheple Federal Credit Union in Pennsylvania, shares how her mentor did just that and how she is paying it forward. Maria is well known around the credit union movement as a go-getter and has been on the CrossState Credit Union Association Board and the CUNA Board, to name a few.
Maria and I speak about the challenges small credit unions face today, how they can stay relevant in the future, and we talk about the financial literacy program that she feels will be a benefit to the next generation of prospective credit union team members. Maria also chats about her leadership style, learning to make hard decisions, and she debunks some myths about leadership. Listen as she discusses some lessons she has learned, why putting work before your family can hurt those you love and mistakes she sees young leaders making all the time.
Maria started as a teller in a credit union, and within five years was the President and CEO; she is proof positive that if you invest yourself in what you love, the sky's the limit. Listen as she answers Randy's rapid-fire questions and gives some thought-provoking answers. This is a robust conversation filled with valuable information that you don't want to miss, so sit back, plugin, and enjoy.
Subscribe on: Apple Podcasts, Spotify, Google Play, Stitcher 
Books mentioned on The CUInsight Experience podcast: Book List 
How to find Maria:
Maria Lavelle, President and CEO at Pheple FCU
mlavelle@pheplefcu.org
www.pheplefcu.org
LinkedIn | Twitter 
Show notes from this episode:
Shout-out: to our friends at CO-OP Financial Services, our sponsor of The CUInsight Experience podcast. Thank you!
Check out all the work Maria and her team at Pheple FCU are doing in Pennsylvania here.
Shout-out: our friends at the CrossState Credit Union Association
Shout-out: our friends at the Credit Union National Association
Shout-out: our friends at the Credit Union Executive Society
Shout-out: Owen Costello (Maria's mentor)
Shout-out: Bill Cheney
Shout-out: Chairman Rodney Hood
Shout-out: Jill Nowacki
Shout-out: Lauren Culp
Shout-out: David Miller
Be like Marie and get yourself an Alexa to start your day with 90's R&B.
Shout-out: Amy Downs
Song mentioned: I Want to Dance With Somebody by Whitney Houston
Album mentioned: Thriller by Michael Jackson
Shout-out: Gigi Hyland
Shout-out: Maurice Smith
Book mentioned: The Freedom Writers Diary by Erin Gruwell
Book mentioned: Sowing Seeds: Life Lessons From My Father by Maurice Smith
Shout-out: President Barack Obama and Michelle Obama
Previous guests mentioned in this episode: Bill Cheney, Chairman Rodney Hood, Jill Nowacki (episodes 4, 18 & 37), Lauren Culp, Amy Downs, Maurice Smith, Gigi Hyland
You can find all past episodes of The CUInsight Experience here. 
In This Episode:
[01:46] – Welcome to the show, Maria!
[02:32] – Maria shares why being involved at the national level benefits her small credit union.
[04:41] – What challenges do you see small credit unions facing today?
[05:42] – Maria speaks about what credit unions need to do to stay relevant in the financial market today.
[07:21] – Financial literacy is something that Maria is very excited about and believes that it will be huge next year.
[08:47] – Maria shares what inspired her to take the position of President and CEO of Pheple Federal Credit Union.
[10:24] – Has the inspiration changed with time on the job?
[11:45] – Maria chats about how her mentor Owen Costello and how he helped her when she started and how she tries to pay that forward now by mentoring the new generation.
[13:30] – How would you describe your leadership style?
[14:17] – Maria tells us that making hard decisions is never easy.
[15:36] – "Life happens to everyone, don't judge" is something her team hears all of the time.
[16:25] – Maria believes that a common myth about leadership is that you need to know it all, you don't and have people around you that can make up for your weaknesses.
[19:44] – Is there a mistake that you see young leaders making over and over again?
[20:48] – Maria shares a lesson she learned that she uses all of the time.
[22:36] – She speaks about her personal life unraveling because she feels she worked too much and how she stepped back to regain perspective.
[24:37] – Maria describes a typical workday and shares what a perfect day would look like.
[26:20] – Maria's proudest moments are how she has led her credit union through tragedies that they have faced.
[28:06] – What do you do to recharge? What do you do when you have a day off?
[29:11] – Maria speaks about high school and when she got into memorable trouble.
[30:05] – Maria says unless it's a credit union event, she is still an introvert.
[31:58] – Maria shares that she has to listen to music on her way to work, or the day doesn't feel right.
[32:43] – What is the best album of all time?
[33:14] – What is the book that you think everyone should read?
[34:15] – Maria shares that family is more important, and proving herself to others has become less important.
[35:46] – When she hears the word success President Barack Obama is the first person that comes to mind.
[37:20] – Do you have any final thoughts or asks for our listeners?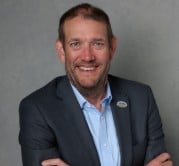 Randall Smith is the co-founder of CUInsight.com, the host of The CUInsight Experience podcast, and a bit of a wanderlust. As one of the co-founders of CUInsight.com he ...
Web: www.CUInsight.com
Details