The CUInsight Experience podcast: Neen James – Listen with your eyes (#31)
"Great leaders understand that everyone needs intentional attention." - Neen James
Welcome to episode 31 of The CUInsight Experience podcast. Hosted by Randy Smith, co-founder and publisher of CUInsight.com. Today Randy is chatting with Neen James, the author of Folding Time and Attention Pays. She is also a top leadership expert and motivational speaker who challenges those she works with to leverage their focus and pay attention to what matters in work and life. 
Randy and Neen discuss the evolution of her philosophies on time and attention management and why she doesn't believe time management exists. They dig deep into what great leaders need in their toolbox to inspire and serve their teams. Neen also shares why she believes that work and life are not separate facets of your life, but instead create a whole you.
This conversation is a fast-paced gold mine of actionable advice and thought-provoking ideas. If you have thought to yourself that you need an inspiring conversation to get you out of your leadership funk, this is the episode for you. Listen in and then comment with your favorite tip.
Subscribe on: Apple Podcasts, Spotify, Google Play, Stitcher 
How to find Neen:
Neen James
Author, Leadership Expert, Keynote Speaker
www.neenjames.com
Instagram | Facebook | Twitter | LinkedIn | YouTube
Show notes from this episode:
Neen's books: Attention Pays, Folding Time
Check out Neen's blog here. I'm a huge fan of this.
See all Neen's articles in the Community.
Shout out: Pro Dive Cairns – If you're looking for a liveaboard to dive the Great Barrier Reef.
Book mentioned: The 4-Hour Workweek: Escape 9-5, Live Anywhere, and Join the New Rich
Shout out: The National Speakers Association
Albums mentioned: The Greatest Showman Soundtrack
Book mentioned: The 5 Love Languages by Gary Chapman, Exactly What to Say by Phil Jones
Previous guests mentioned in this episode: Jill Nowacki (Ep. 4 & Ep. 18)
You can find all past episodes of The CUInsight Experience here.
In This Episode:
[00:28] – Welcome back to the show! This week's guest is Neen James, a top leadership speaker, and author.
[03:31] – What does it mean to need attention to get results?
[04:59] – Work and life are inseparable, learn how to change your thinking on these topics.
[06:07] – Learn the keys to productivity and attention management with the 15-minute rule.
[09:11] – Why "no" is such a productive word! (and how it makes a complete sentence!)
[11:05] – What makes a good leader great?
[13:39] – Neen shares why she doesn't believe in time management.
[16:47] – Why are we are the enemy of our attention, not technology?
[20:36] – Learn how paying attention results in ROI for a business, including in talent management.
[23:00] – Neen talks about the path she took to become this version of herself.
[25:25] – How has the inspiration changed as she has developed as a speaker?
[27:29] – Evolution has been the key to keeping her message fresh over time.
[29:47] – Listen to Neen's reaction to the phrase, "That's the way we've always done it."
[32:43] – "Listen with your eyes." — Neen's most tweeted line and most used phrase.
[36:33] – What does Neen do to get past problems she faces or walls that drop in her path?
[39:21] – Learn how Neen recharges and spends her downtime.
[41:10] – Neen shares the first time she got into memorable trouble.
[42:34] – How matcha tea has made it into Neen's daily routines.
[43:45] – Best album of all time… The Greatest Showman Soundtrack!
[44:45] – The two books Neen gifts are, The 5 Love Languages by Gary Chapman and Exactly What to Say by Phil Jones
[46:12] – What has become more and less important as Neen has gotten older?
[48:12] – When Neen hears the work success, she thinks of…
[49:47] – Neens final thought and ask is to challenge everyone to listen with their eyes.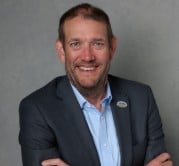 Randall Smith is the co-founder of CUInsight.com, the host of The CUInsight Experience podcast, and a bit of a wanderlust. As one of the co-founders of CUInsight.com he ...
Web: www.CUInsight.com
Details