The CUInsight Experience podcast: Rachel Pross – Living fully (#56)
"Get out of your own way and remember that there are no guarantees in life. Live it fully every day." - Rachel Pross
Welcome to episode 56 of The CUInsight Experience podcast with your host Randy Smith, co-founder of CUInsight.com. This episode is brought to you by our friends at CO-OP Financial Services. CO-OP is your trusted payments processing partner whose mission is to drive the credit union movement forward.
In today's episode, I'm speaking with Rachel Pross. Rachel is the Chief Risk Officer at Maps Credit Union, Salem, Oregon and she wrote an amazing post on LinkedIn last year about how her life has changed since she found out over a year ago that she had MS. Disabilities in the workplace are a huge issue overall, and I felt like it's a conversation that needed to happen. 
Rachel discusses her diagnosis, how it has altered her, and how her perspectives have changed. She talks to us about how she told her boss at Maps and the incredible response she got that she will remember for the rest of her life. The unknowns of the disease are the hardest on her, but she says that you can't live life waiting for special moments to happen, you have to make them happen. Living the life you planned is not guaranteed, so you need to live each day to the fullest and be ready to alter the course if need be.
Listen in as she talks about leadership, hiring good people, and getting out of their way, and the fact that there is no secret formula for success. She tells us you have to work hard and have a great team, and the rest will come. Rachel works hard, plays hard, and isn't about to let MS stop her from doing the things she wants to do. This is a very inspiring conversation that you don't want to miss. Enjoy!
Subscribe on: Apple Podcasts, Spotify, Google Play, Stitcher 
Books mentioned on The CUInsight Experience podcast: Book List
How to Find Rachel:
Rachel Pross, Chief Risk Officer at Maps Credit Union
rpross@mapscu.com
www.mapscu.com
LinkedIn | Twitter | Facebook | Instagram 
Show notes from this episode:
Shout-out: to our friends at CO-OP Financial Services, our first sponsor of The CUInsight Experience podcast. Thank you!
Check out everything going on at Maps CU and the rockstar team Rachel talked about.
LinkedIn post: Forced Perspective: How an Unexpected Challenge Changed This Workaholic's Mindset
What is Multiple Sclerosis? Find out more here from the Mayo Clinic.
Shout-out: Chairman Rodney Hood
Shout-out: Mark Zook, CEO at Maps CU
Book mentioned: War and Peace by Leo Tolstoy
Shout-out: Jill Nowacki
Watch Rachel's testimony to the Senate Banking Committee here.
Read Rachel's op-ed published on The Hill here.
CUNA News: Pross: It's time Congress fixed cannabis' green problem
Rachel's goal: the Timberline Trail around Mount Hood hike
Shout-out: Monica Belz
Book mentioned: The Outward Mindset by The Arbinger Institute
Shout-out: Lauren Culp
Movie mentioned: Step-Brothers
Shout-out: Kim Woodward from Northwest Community Credit Union
Shout-out: Ray Lancaster at Pyramid Federal Credit Union
Album mentioned: Symphonies 5 & 9 by Dmitri Shostakovich
Album mentioned: The 2nd Law by Muse
Book mentioned: Les Miserables by Victor Hugo
Previous guests mentioned in this episode: Chairman Rodney Hood, Jill Nowacki (episodes 4, 18 & 37), Monica Belz, Lauren Culp
You can find all past episodes of The CUInsight Experience here. 
In This Episode:
[01:58] – Rachel, welcome to the show!
[02:46] – She talks about her Multiple Sclerosis diagnosis.
[03:45] – How has life changed since the diagnosis? Or has it?
[05:47] – Rachel tells us why she came out to people at Maps about MS and how she chooses to spend her energy now.
[08:10] – She talks about the fantastic response from her boss Mark.
[09:21] – Rachel says this has been life-altering, and the unknowns with the disease are the hardest to deal with. You can't afford to wait around for special moments to happen time is not guaranteed.
[13:35] – Have you found the secret hack to a balanced life?
[15:40] – Rachel chats about what she has heard about banking in Washington, DC.
[16:43] – A year from now, what accomplishment will you be the proudest of?
[18:00] – She speaks to us about why she took the position of Chief Risk Officer at Maps Credit Union.
[19:15] – How has the inspiration changed now that you have time on the job?
[20:08] – Rachel tells us that Maps is a place where you can disagree with each other and still be a strong team.
[21:33] – She says she is a leader that hires good people and then get out of their way.
[23:19] – What has your team heard you say so many times that they can finish your words?
[25:31] – Rachel tells us how she handles the tough calls and how she cultivated it over the years.
[27:42] – There is no magical formula that makes people successful it's just hard work and a great team.
[29:55] – What mistakes have you made and see young leaders making them today?
[30:37] – She says that the advice she takes with her is, just be your genuine wonderful self.
[32:51] – Rachel discusses her mentors and why she likes to mentor today.
[35:03] – Being in the outdoors, hiking, taking pictures, and playing the violin are things she does when she has a day off.
[35:56] – What was Rachel like in high school?
[36:33] – Being in Credit Unions was not even on her radar when she was growing up, but she loves it.
[38:11] – Listening to NPR in the shower is what she does first thing every day.
[38:31] – Outlook is a tool she can't live without; her life is on it.
[39:28] – What is your favorite album of all time?
[40:08] – What book do you think everyone should read?
[40:46] – Slowing down has become more important, and trying to prove herself is less important.
[41:39] – Who is the first person that comes to mind when you hear the word success?
[42:51] – Rachel's final thoughts.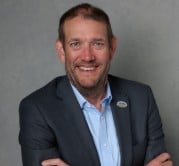 Randall Smith is the co-founder of CUInsight.com, the host of The CUInsight Experience podcast, and a bit of a wanderlust. As one of the co-founders of CUInsight.com he ...
Web: www.CUInsight.com
Details