The CUInsight Network podcast: Gamified financial literacy – Zogo (#49)
Featuring Shyam Pradheep, General Manager at Zogo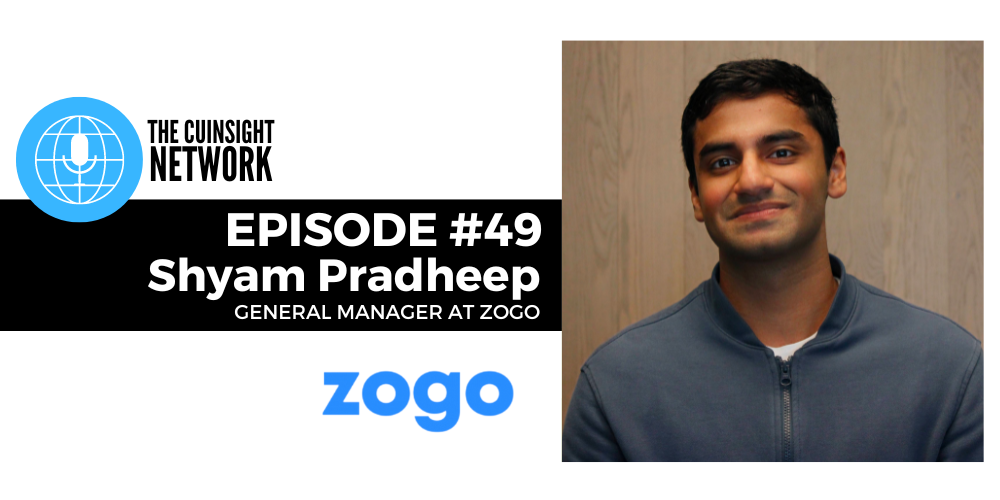 Thank you for tuning in to episode 49 of The CUInsight Network, with your host, Lauren Culp, Publisher & CEO of CUInsight.com. In The CUInsight Network, we take a deeper dive with the thought leaders who support the credit union community. We discuss issues and challenges facing credit unions and identify best practices to learn and grow together.
My guest on today's show is Shyam Pradheep, General Manager at Zogo. Shyam joined Zogo early on, when it was still an idea between college friends. Starting as an intern, Shyam has had the opportunity to work in all areas of this start-up and now oversees each department as they have grown. Zogo believes in making education accessible, specifically focusing on financial literacy. They focus on three pillars to do so by making it easily available, comprehensible, and engaging. Zogo's gamified mobile integration is sure to help financial services effectively engage Gen Z, millennials, and users of all ages in financial education.
During our conversation, Shyam talks about why Zogo believes financial literacy is the backbone of financial success. He shares tools and resources that Zogo offers credit unions to engage members and enhance their learning. Through gamification, members can easily understand where they stand with their finances and how to improve. Shyam shares how Zogo plans to continue innovating and evolving to meet the needs of credit unions and their members.
As we wrap up the episode, Shyam talks about why his team amazes him, which episode of the Acquired podcast people should check out, and which book he recommends for everyone to read. Enjoy my conversation with Shyam Pradheep!
Connect with Shyam:
Shyam Pradheep, General Manager at Zogo
shyam.pradheep@zogofinance.com
https://www.zogo.com
Shyam: LinkedIn
Zogo: LinkedIn | Twitter | Instagram | Facebook | TikTok 
Show notes from this episode:
What an amazing interview with Shyam! Check out all the exceptional work his team is doing over at Zogo here.
Want to hear more from Shyam? Click here.
Shout-out: Suits
Shout-out: Gen Z
Shout-out: Millennials
Shout-out: Deloitte
Shout-out: PlayStation 5 (PS5)
Shout-out: Zogo's Team
Shout-out: Spotify Wrapped
Game mentioned: God of War
Game mentioned: The Last of Us
Podcast mentioned: Acquired, Disney+ episode
Book mentioned: The End of Everything: (Astrophysically Speaking) by Katie Mack
In this episode:
[00:37] – Shyam Pradheep says he started with a dream to be a pirate or lawyer. How did he find his way to Zogo?
[02:13] – Shyam explains how Zogo promotes financial literacy in a way that is accessible and engaging.
[03:50] – How can credit unions engage younger generations, such as Gen Z?
[05:33] – Why does Zogo see financial literacy as the backbone of financial success?
[07:22] – Shyam suggests resources that enhance financial education and member engagement in a more holistic way.
[09:04] – Shyam talks about transparency in the financial industry and keeping members in the loop.
[10:48] – Shyam gives his Zogo team members a shout out for all their hard work over the past years.
[12:05] – What book does Shyam recommend for everyone to read?
[14:03] – Thank you Shyam, and thank you for listening!
Lauren Culp is the Publisher & CEO at CUInsight.com. She leads the growing team at CUInsight, works with organizations serving credit unions to maximize their brand and exposure, connects with ...
Web: https://www.cuinsight.com
Details