The DCUC difference: Reaching our military members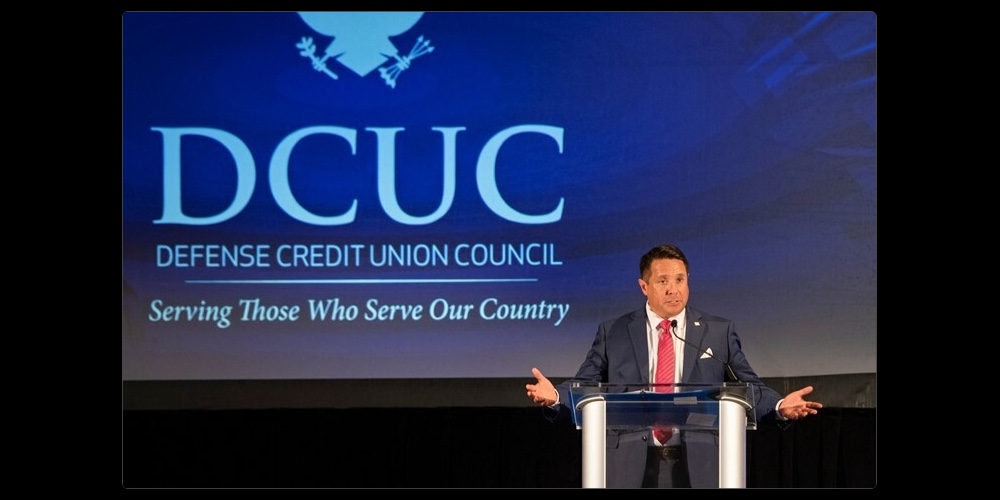 As Veterans Day approaches, we are humbled by the reminder that our freedoms are secured due to our fellow citizens' dedication to serve. With over 18 million veterans spanning across the United States and overseas, many are loyal members of your credit unions. In fact, I would venture to say that every credit union in the country has at least one veteran within their field of membership. Knowing this, we have an undeniable calling to honor these members by ensuring we continue providing them with the best financial services in the industry.
One key resource available to all credit unions in serving their veteran members is the Veterans Benefits Banking Program. This program provides a safe, reliable, and affordable way for both "banked" and "unbanked" veterans to receive and manage their VA monetary benefits. The Veterans Benefits Banking Program continues to grow each year, with more than 178,0000 veterans converting to direct deposit since the program's inception. The Defense Credit Union Council (DCUC) offers free assistance on how to enroll your credit union—regardless of DCUC membership.
In addition to these benefits, DCUC offers resources to credit unions in gaining market shares, education, and skills to best understand, advocate for, and relate to our military communities. The DCUC Difference educates credit unions on how to speak military, which equips them with the expertise to provide servicemembers and veterans financial services that reflect their unique military lives.
Since 1963, DCUC has successfully advocated for each of our members, whether operating on or off military installations. DCUC offers many helpful resources that can enhance your ability to serve your military and veteran members. It is also important to remember that several laws, such as the Military Lending Act and the Servicemembers Civil Relief Act, apply to all credit unions. As such, we can offer the same support for all credit unions through affordable DCUC Affiliate memberships. This membership is available to every credit union in all 50 states and U.S. Territories.
DCUC's main priority is serving our military members and upholding their best interest while meeting their unique financial needs. Because of the importance of this mission, DCUC has emerged as a leading voice in the credit union industry for their advocacy efforts on Capitol Hill. It is a responsibility we have in line with our core values and working with industry partners to achieve common goals.
Most recently, DCUC's collaboration with industry partners in opposing the Credit Card Competition Act (CCCA) proved successful as this bill was dropped from the Senate version of the National Defense Authorization Act (NDAA). Having a defense-related trade association lead this opposition resulted in increased credibility, a sense of urgency in lawmakers' decisions, and improved overall understanding of the negative impact and risks this bill would pose to our military.
DCUC provides a large voice on the national stage by representing over 32 million members, about a quarter of the industry. Yet, we are stronger when we work together. I'm incredibly proud to have been a part of the highest level of industry cooperation since my time here at DCUC when recently defeating the CCCA. DCUC is committed to continuing this momentum for future regulatory and legislative concerns that would also threaten credit unions' abilities to best serve our military.
If you're interested in learning more about our commitment to advocating on behalf of credit unions and our military, we invite you to attend Defense Matters on Sunday, February 26, 2023, at the GAC. After first starting as a CUNA Council in 1963, and now as a premiere defense trade association, we continue to offer this special event to all credit union leaders. This Sunday morning session remains an excellent opportunity to gather and discuss the latest issues and advocacy efforts. We hope you will join us!
Anthony Hernandez is the President and Chief Executive Officer of the Defense Credit Union Council (DCUC).  He joined DCUC as its Chief Operating Officer in August 2016 and was selected ...
Web: www.dcuc.org
Details