With email, Twitter, Instagram and Facebook, it has never been easier to reach out to the world.
If your goal is to shout the loudest, you have all the tools you need.
But in my humble opinion, interacting with your market is the key to success.
And that involves learning about your market. Listening to them. Responding to them. Honoring them.
Shouting might feel like an accomplishment. It makes a lot of noise. And it is easy.
Interacting, on the other hand, is hard work.
So the question is this – what do you want to do?
Shout? Or interact?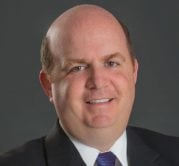 Anthony Demangone is executive vice president and chief operating officer at the National Association of Federal Credit Unions (NAFCU). Demangone oversees day-to-day operations and manages the association's education, membership, ...
Web: https://www.cuinsight.com/partner/nafcu
Details