The Innovative Powers of Our Collective Model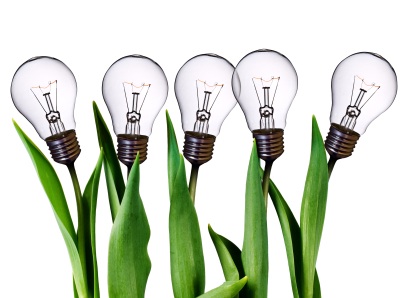 by  Tom Gandre, PSCU
Credit unions, and the credit union service organizations of which they may be members, enjoy a fundamental advantage when it comes to finding better ways to do business and grow. The essential characteristic of the cooperative entity – ownership by the people who use its services – encourages positive energy and behavior by its member-owners, which in turn, provides the fuel and ignition for innovation. This means that truly magical things can happen when credit unions join with each other and with their CUSOs to solve our industry's most pressing challenges. We are simply much smarter together than we are apart.
As we make the first steps into 2013 and look out upon a landscape abundant with opportunities for growth and prosperity, here are three simple things we can do to promote and nurture the continual stream of innovation that credit unions need to sustain relevance and thrive into the future.
Be a champion for idea generation in your house. Ideas can come from all corners of a business, not just the executive suites. Digital tools exist that make it easy for all employees to develop and register their ideas for evaluation by cross-functional teams. PSCU's Spark program, for example, enables employees to connect and collaborate to accelerate innovation. This resource is more than just a 21st century replacement for the old "suggestion box" – it empowers the right people with the right tools and the right process to help organizations manage ideas and make better decisions on which ones to pursue. The goal is to create a constant cycle of ideation and innovation, producing a continual flow of actionable ideas that can be developed and implemented.
Host, sponsor or take part in competitive innovation summits. Companies known for their leadership in technology have for many years challenged their employees to gather and compete in what have become known as "hackathons." These are usually annual events in which teams of programmers and business developers work around the clock to develop a prototype of a revolutionary concept that will benefit the entire company and/or its customers in some meaningful way. The concept has caught on in the credit union industry, most recently with PSCU's KnockOut event held at the end of last year. The 24-hour "innovation summit" challenged 21 teams to design, build and demonstrate solutions for such challenges as lost/stolen card reporting, receipt management and teen financial literacy. Anyone who has observed or actually participated in one of these events can attest to the relentless energy and commitment that participants apply to define and solve problems in a format that promotes and rewards teamwork. So, be on the lookout for opportunities to send a team to one of these "crowd-sourcing" events. The experience and insights your staff gains from thinking fast, but also from listening, are potentially enormous.
Join an advisory group. The voices of credit unions are vital to ensuring the value of your membership in a cooperative. Advisory groups give staff members from credit unions the opportunity to contribute their experiences and insights to the cooperative's strategic decision making. When an opportunity arises to join an advisory group of an organization whose products and services have an impact on the success of your credit union's business objectives, take it. An idea with a voice and a vote is a powerful tool to effect change and growth for all of the cooperative's credit unions.
Each of these ideas has at its core the concept of collaboration and the unfettered sharing of ideas. The words collaboration and innovation were quite popular in 2012; resolve to make 2013 the year in which we translate them to actionable ideas that benefit credit unions and their members everywhere.
Tom Gandre oversees PSCU's Credit, Debit, Prepaid, eCommerce, and Contact Center solution areas along with Information Technology. Prior to joining PSCU, Tom was Senior Vice President of Product Development ...
Web: www.pscu.com
Details