The key to connecting with Gen Z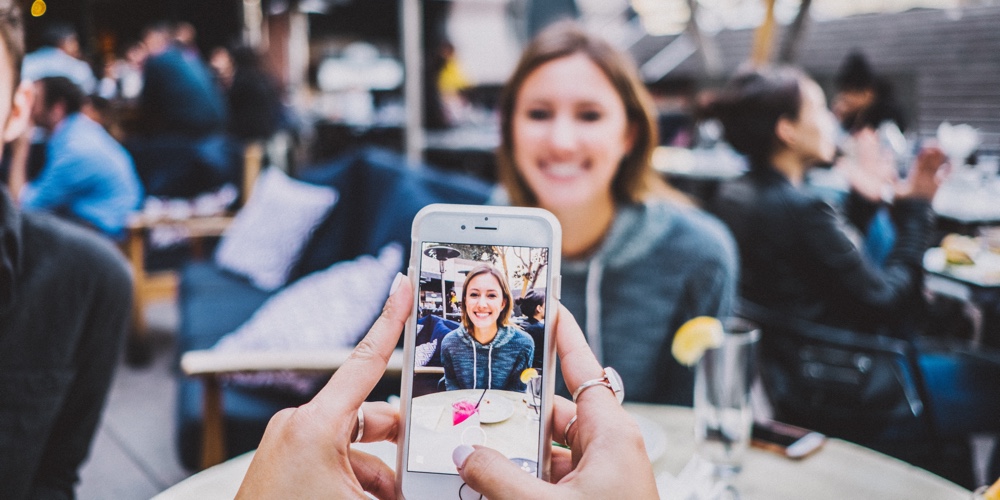 Publisher's Note: CUInsight is hosting a free webinar Wednesday, February 3rd titled, Survival of the Financially Fit: TAP-ping into Gen Z. We hope you'll join us! Register here.
It's been said many times before, but it bears repeating: Gen Z is a generation unlike any other – the proverbial white whale for credit unions.
On January 1, 2021, I had the privilege to watch Ratatouille the Musical.
What sparked on as a single chorus of "rat-themed" creativity on TikTok, soon caught fire among its community, as thousands latched on to the rodent-inspired humor, lending their own talents to the concept – rapidly (and inadvertently) turning a song into a full-blown production.
Users contributed original songs, choreography, set and costume design, as well as original playbill artwork – capturing the attention of Disney and Broadway producers to bring this production to life, albeit short-lived.
The video stream production was available for 72 hours, and featured a star-studded cast including the likes of Wayne Brady and Adam Lambert.
Trends like this spread like wildfire on TikTok, selling out products within a day, like the smudge-proof NYX Loud & Shine Lip Gloss and the Tineco FloorOne S3 Wet Dry Vacuum. Yet just like clockwork, today's trends will be tomorrow's old news, exiting as quickly as they arrived – likely in the time it takes to publish this article.
For most adults, this TikTok phenomenon may seem like a completely unknown universe. What was disregarded as "just an app" for teens to show off their dance moves (and yes – there's still that) has evolved into a source of knowledge around science, politics, small businesses, art, personal finance, and much more!
However, the hallmark of TikTok is its algorithm. It "gives and takes away" on a whim, rewarding most-viewed videos that resonate with the audience and deprioritizing content that is not given the Gen Z seal of approval.
There is a place for organizations that wish to build rapport with Gen Z and get the word out about product offerings. However, you must meet them where they are – immersing yourself in the culture and nuances of the platform. Trust me, they can spot a fraud a mile away.
Some examples of financial organizations that have recently hit home runs with Gen Z are Ally Bank and the Current app.
Ally Bank created a viral sensation when they partnered with Animal Crossing for a marketing campaign. On Animal Crossing, you have a weekly chance to make some serious bank by buying turnips for a low price and selling them for a high price on the "Stalk Market." Ally Bank designed their own island on which players could sell their turnips for nearly double the highest selling price in a normal game. They received a ton of press and it was one of the most talked-about events that week.
Current is an online-only bank that has fast direct deposits, instant credits for gas holds, and unique offerings for parents and their teens. They've partnered with vlogger personality, David Dobrik, to give away checks for $25,000 on TikTok to multiple families/individuals in need during December of 2020.
So, what does that mean for you?
It can be quite intimidating to learn about this digital, non-traditional business landscape as a credit union. But, don't worry. We're here to help.
On Wednesday, February 3rd, CRMNEXT is partnering with Taylor Price, an entrepreneur and founder of TAP Intuit–– an educational platform providing financial literacy to Gen Z, for a webinar titled: Survival of the Financially Fit: TAP-ping into Gen Z.
Taylor will share actionable steps that your organization can take to engage and grow your customer base in this age demographic. Aside from her nearly one million followers on TikTok, Taylor has received accolades on Yahoo Finance, USA Today, Bloomberg, and was most recently featured on Good Morning America.
Don't forget to join CUInsight and CRMNEXT for our free webinar titled Survival of the Financially Fit: TAP-ping into Gen Z, on Wednesday, January 20th. Register yourself and a colleague here.
Victoria Weber is Manager, Marketing Enablement at CRMNEXT, a leading CRM solution for credit unions. She's recognized for her proven ability to build strong relationships with customers, partners and ...
Details