The most powerful action most credit union leaders don't take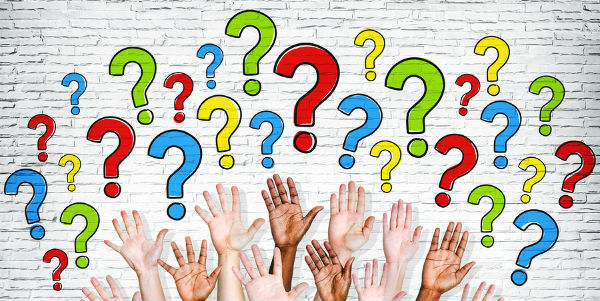 "If you do not know how to ask the right question, you discover nothing." ~ W. Edwards Deming
If I've learned anything from over 30 years of working with leaders in businesses, government agencies, and non-profits, it's this: Nothing is more powerful than asking the right question at the right time.
Here are five reasons why I say that…
The right question can lead to the discovery of new insights that previously seemed irrelevant
The right question can force confrontation of difficult issues that are being ignored
The right question can change the context of the conversation and invite more participation
The right question can get the discussion back on track when it's getting into the weeds
The right question can break the pattern and shift the thinking to reveal new ideas and insights
The list could go on, but the point has been made. And that's why the most powerful act of leadership is asking more questions.
But sadly this powerful action is one that most leaders don't take.
Instead they engage by answering questions, sharing their knowledge and experience, and seeking solutions.
It's a natural tendency because people come to leaders with questions all the time, so it's easy for leaders to see their job as answering questions. And most leaders are very good at it. In fact many leaders derive much of their satisfaction and worth from their ability to know the answers (or where to find them) and solve the problems that are brought to them.
But that approach is shortsighted…
If you become the source for answers then your team is not being developed to lead when you are no longer there. Even worse, you're ensuring that the best possible results are not being achieved, because as leadership guru Ken Blanchard says: "none of us are as smart as all of us."
So how do you become a more powerful (aka effective) leader?
Step One. Never respond to a question with an answer—ask questions to clarify and understand the situation, then ask the person what they think should be done. Listen and ask more questions to guide them toward the best solution, and then support them taking action. For example, if the question is about how to apply a policy to a situation, ask a series of questions that allows the person to review the situation in their mind as they answer, then ask them what they think is the right next step.
Step Two. Always start a conversation with a question—instead of sharing your insight, opinion, or experience ask a question that invites others to share theirs and be patient in listening and learning (avoiding the temptation to step in with your story until you have really heard what they are saying). For example, start your next leadership team meeting by asking "What went well in your area of the business last week?"
Step Three. Don't accept the first answer—few first responses are the best responses, especially when you are developing your team and asking them to do things they have not done before. Be patient, but keep asking questions to encourage deeper thinking, even if that means asking the same question multiple times. For example, sometimes simply asking "Why?" as you listen to successive responses can drive the conversation toward the real issue.
The Bottom Line: Your job as a leader is two-fold: (1) You are there to lead the business or the area of the business you are responsible for and to achieve the target outcomes; and (2) You are there to develop the people you lead so that when you are no longer there they can take the business to a level beyond what you envisioned possible. The more time you devote to the second task the more you will succeed with the first. And it starts by asking more questions every day!
Dr. Michael Hudson started his first business when he was just 7 years old...riding his bicycle from house to house selling greeting cards and holiday gifts. Since then he ...
Web: michaelhudson.com
Details