Numbers speak volumes in the world of analytics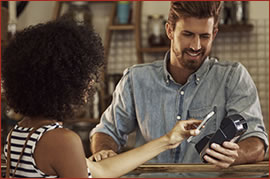 As a credit union today, there is nothing more important to you than inspiring member loyalty. And in today's competitive marketplace, every member touchpoint counts, and every missed opportunity has its cost.
While that big bank down the street may have more marketing and operational bandwidth, inside your systems is a goldmine of information that can level the playing field.
By putting to work the right analytics tools and strategies, you can make the most of member data to further your marketing and sales objectives and create a consumer experience that is second to none.
"Analytics technology allows you to understand the behaviors and demographics of your members in detail," said Ryan Zilker, business manager, product development for CO-OP Financial Services. "As a result, credit unions can better serve the needs of their members by reaching out to them in a more personalized way."
continue reading »