The risk of not having digital communication tools
There's no denying it: Digital communication tools aren't going away post-pandemic. Digital communication tools helped serve members during the pandemic and kept them connected to your brand. These tools enhance and deepen communication with personalized messages that vary from member to member and channel to channel. These channels can include:
Chatbots 
Text messages
Emails
Automated phone calls
Video platforms
Social media
And more
Some of these tools are available across all industries, and there are many options designed specifically for credit unions and their members. 
The risk of not having digital communication tools
Pandemic or not, in this digital-forward world it's risky business to not utilize digital communication tools to connect with your members. 
It's a missed opportunity when 96% of members receive communication notifications on a mobile phone. 
It's the risk of your brand and message not being part of the 90% of text messages that are opened within 3 minutes. 
It could be missing payments by not enabling digital payment options, even though there are 256 million people who made digitally enabled payments last year. 
It's potentially not verifying insurance coverage for the 93% of borrowers who will do so if asked. 
Neglecting digital communication tools like texting and email equate to missed opportunities. Here are three risk-mitigating benefits that come with leveraging the digital communication stream to your members: 
Recover more payments, more efficiently
Collections might be merely transactional to your credit union, but they are highly emotional to your borrowers. Did you know, according to TransUnion, 83% of borrowers in delinquency are more likely to agree to a payment plan if they can set it up electronically instead of talking to a human?
To better manage delinquencies and enhance collection efforts, offer self-service platforms that your borrowers can interact with, set up a plan, be alerted when action or payment is required, and make easy, digital payments. This can even free up your human resources for other tasks. 
Track collateral and insurance status 
Utilizing license plate analytics and tracking can certainly prove useful for hard to reach member-borrowers. Communicating with members through multiple channels also enables you to reach more members. Verifying insurance status can confirm the accuracy of other important information like lienholder name, current address of the collateral, current email address, and best phone number for both calling and texting. This information provides better portfolio protection as well as important data to communicate with members. 
Request that members verify insurance information on collateral through multiple channels, including text, video, and email. Offering self-service options to verify insurance increases verification rates and can aid in reducing false placement of lender-place insurance. 
Empower borrower action
Managing delinquencies and tracking insurance are the crucial steps towards mitigating risk. These strategies can empower your borrowers to take action when action is needed. The goal of digital communication tools is to enhance the relationship with your members and inspire ownership over their financial accounts. 
Research and implement multiple digital communication solutions to reach members through various touchpoints. Partner with vendors that specialize in credit union solutions and offer solutions like texting, video messages, and email.
Remember:
A proactive plan mitigates reactive responses. Communicate with borrowers, through multiple channels, ahead of time to remind them of payments, set up a recovery plan, and verify insurance information. 
Is your current digital communication program evolving your business? This checklist can help you determine how to best leverage your resources and create a proactive strategy.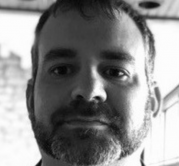 Jon is a digital marketing leader with expertise in the strategic development of B2C and B2B marketing campaigns.  At Allied, he is responsible for building and implementing programs that help ...
Web: https://www.alliedsolutions.net
Details