The Roman Empire called. They want their notary stamp back.
At the 2019 CUNA Council Conference, I sat down for an interview with Mike Lawson of CU Broadcast. The goal was to help eliminate some the confusion around new terminology springing up as the digital mortgage and home equity lending grows in popularity. 
We talked about the need for clarity as the industry looks to legalizing remote online notarization (RON) in states throughout the country. It's something we picked up on in meetings with our own state's governor as LenderClose COO Ben Rempe and I helped lead Iowa in becoming the 10th state to pass a RON bill. (By the way, Senate File 475 will go into effect July 1, 2020.)
In the CU Broadcast interview, Lawson and I chatted about the fact that credit unions that aspire to be on the leading edge of lending's digital transformation have to be aware of the definitions around four technologies in particular: eNotary, RON, eSignature and eRecording. 
Here's a quick definition for each… 
eNotary: A lender's notary public and the borrower are in the same room so the borrower's ID can be validated in person and per state guidelines. However, the signature is realized electronically, and the notary stamp is done digitally, rather than with a physical stamp.
Remote online notarization (RON): Parties are not in the same room, as the RON occurs via a recorded video conference. That conference includes the notary, the borrower and a witness and/or another party the transaction may require. Rules around ID validation vary by state and include specific measures that ensure validation is done properly. In most cases, the borrowers' ID is validated through a Knowledge-Based Authentication (KBA) method.
eSignature: An eSignature transaction is completed on an electronic device, such as a tablet (think: DocuSign). Signing electronically or clicking to sign is as legally valid as a handwritten signature, sometimes referred to as a "wet signature."
eRecording: When a lender has closed a real estate loan, a deed of trust or mortgage document has to be recorded. Rather than snail mail the documents to the county recorder and wait four to seven days for it to be recorded, eRecording allows the documents to be submitted securely and electronically. 
The LenderClose platform has eRecording functionality built it. Our users upload their lending documents, hit submit and get them recorded electronically in minutes.
The impact of new technology on credit unions lenders
Lending industry processes haven't meaningfully changed since the 1930s. When notarization becomes available in all 50 states, it will open the door to what's next for the industry.
Each of the digital technologies listed above brings a greater degree of both speed and convenience – essential for lenders to stay relevant and attract the next generation of borrowers. 
Today's borrower is looking for easy 
Having to come into a branch office to sign paperwork may prevent some borrowers and some businesses from doing business simply because they are too busy; others have physical restrictions that make it difficult to get in to see a lender. 
New advancements in technology provide the perfect opportunity for lending institutions to improve the client experience and streamline business processes.
Early adopters who integrate digital technology – and are able to talk about it intelligently with borrowers and colleagues – have an opportunity to set themselves apart and ultimately attract more business.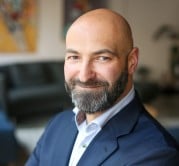 Omar Jordan is the founder and CEO of Coviance (formerly LenderClose), a CUSO, fintech company that's transforming the home equity lending process with its cloud-based platform, Home Equity Express™ (...
Web: https://www.coviance.com
Details