The smart way to profitability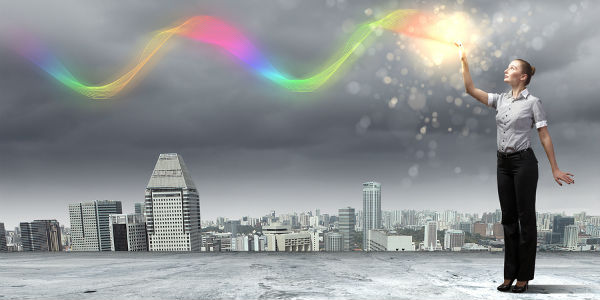 We all have so much information at our fingertips now. In the era of Big Data, we have reams of information about every customer and every transaction—wave after wave of knowledge that's constantly collated, refined and analyzed, just so we can be smarter about what we do.
But the question remains: Is all of this knowledge translating into profitability?
Take just one sector of a financial institutions' customer base, small business. For all we've learned, it can still be a surprise to learn just how big it really is, so here's one way to look at it: With $6 trillion in revenue each year, small business makes up the second largest economy in the world. That is one huge pie, with profitability enough to go around for everybody.
The problem, of course, is that the pie is made up not of a few good-sized slices but many tiny crumbs—about 28 million, roughly the number of small businesses functioning in the U.S. now. It's only a 'market' in the loosest sense of the term; in many ways, it's too diffuse to identify specific patterns (within certain vertical markets—retail, professional services, etc.—it gets easier to focus on key trends). It also doesn't help that we're looking at a moving target. Thanks to the torrent of new online and mobile capabilities, routine best practices and fundamental human behaviors alike can change in an instant.
So how successful are we in this sector? Try this: Only 14 percent of small business owners currently use their financial institution's cash management/business banking solutions. On a related but even more depressing note, consumers spend 5.4 billion hours each year doing taxes—more time than it takes to produce every car, truck and van in the nation. And finally, since the Small Business Administration tells us that poor cash management is the main reason successful businesses fail, let's be aware that a stunning 66 percent of small business owners still use personal bank accounts for business.
So by any definition, there's clearly a gap the size of the Grand Canyon between what small businesses and individuals alike are doing, and what they could be doing.
Now consider a different demographic—younger, tech-savvy customers. We all know that online banking is an integral engagement tool, but what does that actually mean?
First, online banking customers have 13 percent more accounts than their offline counterparts. In fact, online banking customers conduct 59 percent more debit card purchases and have a seven percent higher annual retention than offline customers. Going one level deeper, consider the difference in log-ins: for online banking users, the number is 9.73; for online and mobile users, it's 18.87; and for online, mobile and tablet users, it's 29.05.
It's impossible to analyze online behaviors without specifically gauging the changes brought about by mobile capabilities. These consumers conduct 40 percent more monthly debit card purchases than online non-mobile consumers. Even more significantly, mobile consumers access their financial information 65 percent more frequently than online non-mobile users.
There's clearly a generational shift going on. A Digital Insight study of 27 financial institutions found that 84 percent of mobile bankers fall into what we call the 'Gen Y' and 'Gen X' categories.  (It's worth noting that within the next 10 years or so, Gen Y alone will be approaching half of the nation's personal income.) This is one ripe demographic.
Underlying all these changes is an even more fundamental shift—from consuming credit to managing cash. In sum, business customers of every kind want simplified workflows with greater access to financial information and tools, ranging from payments capabilities to asset management. However, the hard truth is that traditional cash management solutions don't do the job. They're too complex or otherwise unsuitable to meet emerging business needs.
Still, there are bright spots. Nearly 80 percent of consumers name their bank or credit union as their most trusted online destination to manage finances. According to CEB TowerGroup, business owners' use of online financial services has risen 17 percent in just the past year. Online services are among the top three reasons businesses choose their financial institution in the first place, but be warned: Barlow Research Associates tells us that nearly half of business online banking customers would switch banks for better online banking functionality.
So here's the future of financial management. To get smarter about profitability, credit unions must get to manage every facet of customers' financial lives. There's a ton of research telling us this—of the 88 percent of consumers who now pay bills and transfer funds online, 62 percent would like a single place to manage their complete financial picture, regardless of where the information originates, and an unbelievable 94 percent of TurboTax for Online Banking users who used direct deposit for their refund sent it directly to their host financial institution.
It's easy to get overwhelmed by the changes taking place in our customer base. If the move to online banking was a big change, then the adoption of mobile tools and services is a seismic shift. This is a fractured user universe where the sharp lines that previously existed, particularly between personal and business banking, have essentially disappeared.
However, the wealth of data we have at our fingertips also offers a clear view into the multitude of opportunities that comes with that transformation. Consumers who actively use technology-enabled services, particularly those offered through mobile channels, undeniably represent higher account ownership, balances, retention, and debit card purchases. They will find, join and be loyal to credit unions and other financial services providers that offer customizable tools and services to meet a wide range of evolving needs. The onus is on us to meet those needs.
Yes, to give the market what it wants, we have to change many of our own fundamental practices, and that's never an easy task. But the smarter we get about profitability, the more profitable we'll get.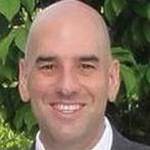 Jason Weinick is a Senior Analyst with Digital Insight. In this role, he leads the initiative on client profitability analyses, providing banks and credit unions a valuable in-depth look into ...
Web: www.digitalinsight.com
Details