The WOW! Factor 3 Ways to WOW! Your Members
by: Sean McDonald, President, Your Full Potential, LLC
The word "wow" is used for many reasons.  We use it to communicate our approval about something, to let others know that whatever just happened had an amazing effect on us and in some cases, we used the word "wow" to show resentment and disappointment.
Credit unions must continuously endeavor to WOW their members.  This is especially true in the current economic environment.  The WOW factor is also critical because we now live in a "right now" type of society.  Consumers want what they want "right now" and if they don't get what they want or are not WOW-ed, they will simply find another provider to meet their needs.
Credit union members should walk out of a branch office and exclaim "wow!"  Every time someone visits your credit union's website, they should say or think "wow!" Any interaction between a member and their credit union should end with a "wow!"
Here are 3 suggestion on how to WOW your members:
1. Focus on providing OUTSTANDING service….all the time!  Credit unions are being forced to raise the bar in many ways.  One of these is related to the level of service that a member expects (and demands) when dealing with the credit union.  If your service is OUTSTANDING, the members will be so impressed that they can't help but to say (or think) "wow!"  If, however, your service is not so great, the members may still say "wow;" however, this "wow" will be more of an expression of disappointment and disgust.  That is certainly not the preferred use of "wow."
2. Give the members something they don't expect.  For example, if you schedule a loan closing with a member, try to get the member talking about their interests, hobbies, etc.  If the member mentions that he likes to play golf, go out and buy the latest copy of Golf magazine and send it to him with a personal note thanking him for his business and wishing him well "on the course."  Perhaps you could suggest that the member refer one or two of his "golf buddies" to open an account at the credit union.  This is just one example of how giving members what they don't expect can go a long way.  Obviously no one is suggesting that if a person says that she likes cruising, the credit union should spring for a cruise vacation.  But perhaps the credit union could send the member a link to a cruise planning website.  Every credit union is different and can take its own unique spin on this suggestion.  At the very least, it's worth having a discussion with management.  And it will WOW your members!
3. Add some value to your membership surveys.  If you do surveys and decide to adopt a suggestion from a member – no matter how big or small – send a personal note to the member.  Thank them for the suggestion and tell them that it is because of their loyalty to the credit union that the management decided to implement whatever it is.  Maybe it's a new loan product or an enhancement to the website.  Make the members feel as if their input MATTERS.  The best way to do this and to WOW them is to simply tell them.  Perhaps put a "member profile" into your next newsletter.  Let everyone know that the members' suggestions matter and are taken seriously.  You'll be amazed at how the response rate for your various surveys increases.
The WOW Factor is important and can make a huge difference in the way your members feel about continuing to do business with your credit union AND in their likelihood to refer new members to you.  These 3 suggestions are just the beginning.  What is your credit union's WOW factor?
Sean McDonald, President, Your Full Potential, LLC
Sean is the President of Your Full Potential, LLC., a company specializing in professional development training for the credit union industry. He is a frequent speaker at national, regional, and local credit union conferences. Some of his clients include Credit Union National Association, CUNA CPD, CUNA Councils, and CU Conferences, Inc. He has also presented many of his training seminars for several credit union leagues and individual credit unions throughout the country. In addition, Sean is the founder of CU Business Development Academy.   www.yfptips.com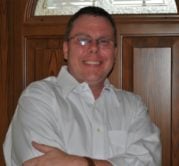 Sean McDonald is the President of Your Full Potential, LLC and the Founder of ABSURD! Leadership.  He is a highly regarded speaker at national and international conferences for the credit ...
Web: www.YFPTips.com
Details