Three marketing lessons from a Domino's ad campaign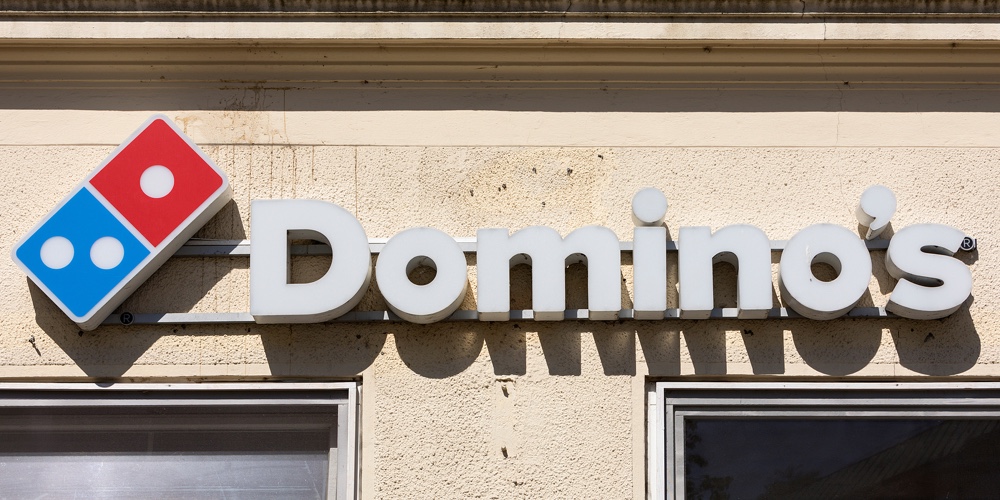 When I first saw the Domino's Pizza commercial promoting the random distribution of gift cards to their delivery customers during the 2021 holiday season, I assumed they were making nice on Mom & Pop joints that suffered greatly as a result of Covid bureaucracy. Had I paid more attention to the commercial, I would have realized that the promotion was part of a larger campaign aimed at highlighting the fees charged by third party delivery apps, or aggregator apps, such as DoorDash, Uber Eats, and Grubhub. I don't watch much television but remembered also seeing a similar campaign, Surprise Fees, where the pizza behemoth was randomly awarding delivery customers with free sides. I was focused, instead, on the brilliance behind Domino's bold move to support other restaurants.
Unless a vessel is full of holes, a rising tide does indeed lift all boats.
Partnering vs. Competing
Whenever I'm charged with developing a communications and marketing campaign, the first thing I do after analyzing the audience is figure out what entities would make good partners. That includes entities offering the same product or service. Such an approach goes against conventional wisdom. Why partner with the competition?
Always one to challenge premises, my reasoning is simple: who says they are competition?
I operate from an abundance mentality. Years ago, when I was on-air full time, an advertiser asked me to voice a spot. They needed a character actor. That's not my forte; I did (and still do) straight reads and industrial VOs, so I told a colleague about the gig. She was shocked. "Why would you pass the work to me?" she asked. She even said something about us being competitors, to which I responded, "I don't see it that way."
While researching the Domino's campaign, it occurred to me that this large chain of franchises probably purchased gift cards to local restaurants that did not sell pizza, but I was wrong. They simply sought to support independent eateries.
In addition to being hurt by mandates and lockdowns that forced restaurants to close their indoor dining areas, most Mom & Pop establishments did not have the bandwidth to invest in online ordering and delivery platforms, so their only recourse was to register with a delivery aggregator app. These apps collect 25-30% of the bill and they charge additional fees to both the restaurant and the customer. The restaurant has the option to defer some or all of the costs to the customer by raising their menu prices for app purchases. This forces the restaurant to walk a tightrope. Increasing prices could cost the restaurant business, yet not participating could also cost them business.
Beyond the obvious publicity, the effort to highlight these costs while promoting local eateries and direct ordering indirectly benefits Domino's, which has its own online ordering and delivery system. Domino's says it does not make money on delivery but on the product itself. Any fee Domino's charges simply offsets costs associated with the actual delivery. To combat a potential loss of business by not being on the aggregator apps, Domino's adopted a fortressing strategy focused on increasing operations and improving delivery times.
A Mom & Pop's Perspective
Ray and Antonella Santacroce have owned and operated Antonella's Italian Restaurant in Villanova, Pennsylvania, along Philadelphia's Main Line, for almost 30 years. They are friends of mine. I asked their thoughts about Domino's promotion and delivery aggregators. Like most of their counterparts, the Santacroces were caught between a rock and a hard place in 2020. Theirs is a prepared-foods-to-go restaurant with some seating. The business lunch crowd accounts for a good chunk of their daily receipts. Mandates and lockdowns effectively dried up lunch orders, as businesses were shuttered, indoor dining was nixed, and people were reluctant to walk-in despite all the PPE protocols the Santacroces put in place.
Ray and Antonella knew they had to get creative to keep afloat, so they shifted promotions toward family-style meals to appeal to the at-home and dinner crowds. Since they were not equipped for online ordering and only offered delivery during lunch hours (their busy time), their daughter urged them to register with Grubhub. Doing so enabled them to serve new customers beyond their established geographic region and beyond lunch hours. Since they had no online platform, Grubhub provided the restaurant with a tablet where they could accept orders.
The decision to enroll with a third-party delivery app was difficult. "We pride ourselves on offering excellent homemade food at a very reasonable price," Antonella said. "Our profit margins are so small that we had no choice but to pass some of the [Grubhub] fees onto customers." On Grubhub, Antonella's menu prices are a bit higher than on the restaurant's regular menu.
Initially, Ray included printed menus with each online order, hoping new customers would see the price difference and order directly next time. To his surprise few changed their ordering habits. "Some simply like the convenience of ordering online," he said. "I even have customers who will order and pay through Grubhub, and then pick up their order themselves. It makes no sense but we're here to serve."
Ray added that third-party apps strike deals with businesses and corporations, incentivizing them to prompt employees to use their app. Some of these businesses pick up the cost of employee lunches. I did not go down that rabbit hole for this article. Suffice it to say, a 30-50% increase in the cost of a hoagie is irrelevant to the worker whose boss is picking up the tab.
At present, less than 10% of Antonella's sales are through Grubhub. Ray speculates that Antonella's loses about 8% of its revenue to Grubhub but the loss is offset by the gain realized through increased distance and hours of delivery.
As for Domino's support of Mom & Pop's through the purchase and distribution of gift cards, the Santacroces thought the gesture was nice but not surprising. Antonella's is one of four restaurants on a one-block stretch of businesses in an otherwise residential neighborhood. Ray said they support each other often. "For example, if I run out of an ingredient, I can go to the pizza shop across the street and purchase it from him or vice versa. Sometimes we get calls for cheesesteaks," he added. "We don't make cheesesteaks, so I'll tell them to go across the street. We work together. We share customers. It's easy to be an a-hole, but what good does that do anybody?"
Regarding Ray's last comment, I'll share this tidbit: another restaurant in the district once refused to sell Ray a couple of bunches of broccoli after he had run out. The restaurant specializes in a cuisine none of the others in the neighborhood make. Why the owner chose to not play nice is anyone's guess. I bet he operates from a scarcity mentality. Either way, he clearly has a hole in his boat.
Other Applications
The partnering vs. competing marketing approach can be applied to any field. Credit unions have done this since their inception, likely because they tend to be parochial financial institutions. Despite the advent of online banking, however, credit unions continue to apply the "people helping people" mantra in a B2B as well as a B2C manner.
Whether Domino's recent campaign had a singular or multi-pronged purpose, we can glean at least three lessons:
Partnering vs. Competing is beneficial, less stressful, endlessly creative, and exponentially fruitful.
There's a generation of consumers who do not mind paying third party app fees.
There's an abundance of opportunity, so don't be an a$$hole.
Lorraine Ranalli is Chief Storyteller & Communications Director, as well as published author. Her most recent work, Impact: Deliver Effective, Meaningful, and Memorable Presentations, is a pocket book of public ...
Web: LorraineRanalli.com
Details