Three ways to achieve more with your strategic plan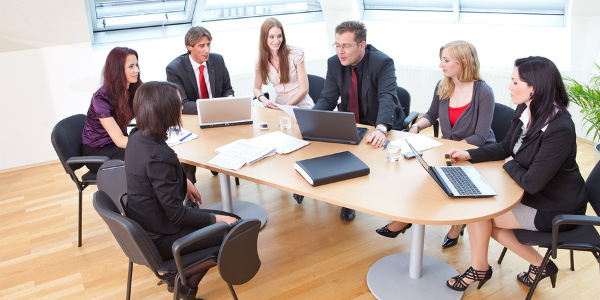 Without focus a strategic plan will flounder, but without accountability – it will fail.
We're no stranger to the strategic plan and the promise it can hold. We also know the familiar ambivalence that can settle in once the whiteboards are wiped clean, the markers are packed up and the conference reports are filed away.
It's incredibly motivating to see your strategic plan plotted out and co-created as a team, but that momentum can die out pretty fast once it's time to put it into action. All the planning in the world won't get you to the finish line if you don't keep the team moving, focused and accountable toward those end goals. (And no, the finish line isn't next year's strategic planning meeting where you talk about the new plan!)
We've facilitated hundreds of strategic planning sessions for ourselves and our clients, and we know there are as many ways to achieve your organizational goals, as there are obstacles to stumble over along the way. But here are just a few tried and true ways to improve the effectiveness of your strategic plan from the get-go, stay on track along the way, and do more of what you actually planned.
Strategic Plans Get Implemented When You:
1.  Rein It In – FOCUS
Many, many plans have over twenty-five "items of focus" on their list. This may be an urban myth, but we recently heard of a credit union strategic plan that had 125! Focus means lasering in on the priorities. Do we still need to acknowledge or address several organizational issues in our daily work? Of course. Should they be priorities on our strategic plan? No, they should not. That's why it's a strategic plan, not a to-do list.
A good rule of thumb for an executive team, is to focus on no more than seven goals in one year's time. Ideally four strong priorities are a great way to even go a step further and align each goal with a quarter, or a department.
For example, your priorities might be strategies that focus on growth in these categories:
• assets
• members
• loans
• market share
While it's tempting to stretch ourselves beyond such a short list of priorities (we sometimes call them "rocks") the plan can become overwhelming, unachievable and kicked to the corner if it's scattered among too many pebbles.
Keep in mind:  Tactics are how the team implements your strategy, and there will certainly be multiple tactics to support each of your four strategies. So try not to let the leadership team dive too quickly into tactical discussions. Instead, empower your respective departments (under the guidance of each department head) to identify the tactics – along with their departmental budgets – that will move those "big rocks" forward.
2. Give Data a Seat At The Table
If your organizational data is easy to access, then this should be fairly easy. You might already include data in your planning, but still feel like it's not quite as compelling to your decision-making process as it could be. But if your data is a big messy knot you haven't bothered to untangle, then don't let this complicate your strategic planning today (but do consider getting your data shaped up as one of your rocks for next year).
The fact is too many credit unions use their "gut" instincts to decide what their strategic focus should be, and don't look at what the data is telling them first.
Now, the first time you bring some data points to a strategic planning meeting, the numbers can feel out of context. Start now by choosing just a few metrics to begin measuring. Think of those same areas or priority: asset data, member data, loan data, share of wallet data. Then each time you sit down for future planning meetings, you can benchmark your progress.
Keep in mind: Nothing can diffuse the energy of a strategy meeting like a data dump. Be sure one person is in charge of making the data easy for everyone at the table to digest, give them a time limit and make it a goal to glean at least one actionable takeaway from each section of data. One trick is comparing apples-to-apples by sticking with the same presentation format for your data each time, whether that's a flow chart, piechart or just top-line numbers.
3.  Check In Every Month
Creating a system for measurement and reporting is often overlooked once a strategy is built (until the next year when everyone wonders why we missed the goals). Without focus a strategic plan will flounder, but without accountability – it will fail.
Do this: make a monthly leadership meeting or board meeting a standing appointment on your team's calendar. Everyone should report back on their efforts and results in-progress. This is where only having four strategies will keep these check-in meetings from digressing into general status meetings. This is how you will all stay acutely aware of your progress, hold each other accountable, get over those hurdles as a team, and keep the momentum going.
Keeping these tips in mind can go a long way to increase your organizational performance, and hopefully give you some insight into your ideal strategic plan. Visit our website, www.ThirdDegreeadv.com, for more articles and whitepapers for credit unions, from Third Degree.
Anne Legg, founder and principal of THRIVETM Strategic Services THRIVE works with credit unions to develop transformational business strategies from their business insights to grow in a competitive, highly regulated ...
Web: https://www.anneleggthrive.com
Details